If this happened in a demonstration against Islamization, it would be in a news loop 24/7.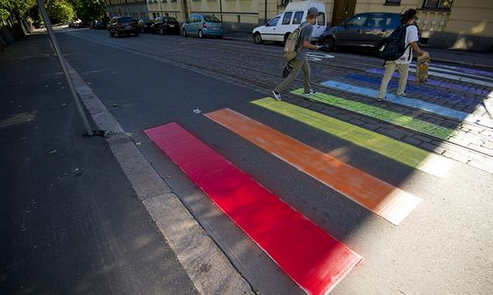 Police detain protesters outside Russian embassy
Five demonstrators were detained by police outside the Russian embassy in Helsinki on Saturday. They were demanding the release of political prisoners.
Three of the protesters were apprehended because they were carrying flares, while two were picked up because they tried to prevent the police from arresting the other three.
All five were fined and then released. Inspector Heikki Kallio of Helsinki police said that the demonstration had passed off peacefully, for the most part.