Watch Islamic apologists in the West try to use this as an example of 'moderate' Islam, "look, a Muslim who drinks liquor!"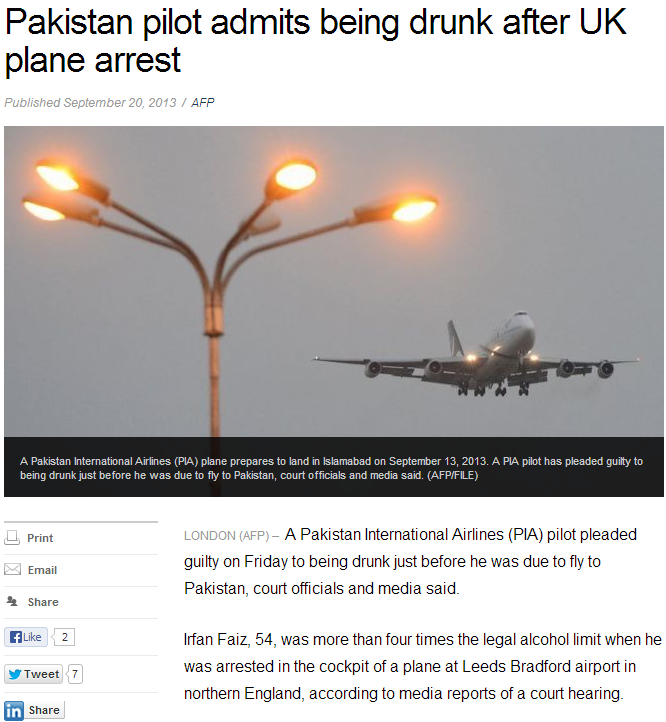 An official at Leeds Magistrates Court confirmed to AFP that Faiz, a Pakistani national, had pleaded guilty at the hearing and his case was referred to a higher court for sentencing on October 18.
He was arrested shortly after 10:00 pm (2100 GMT) on Wednesday and charged with "carrying out an activity ancillary to an aviation function while impaired by drink", police said.
The court heard that Faiz had been unsteady on his feet before the flight and also smelled of alcohol, according to the BBC and local newspaper the Yorkshire Post.