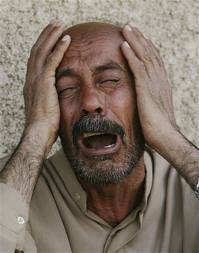 Iraq Officials Say Shootings, Bombings Kill 8
BAGHDAD September 9, 2013 (AP)
By SAMEER N. YACOUB Associated Press
Iraqi authorities say shootings and bombings have killed eight people, including five policemen, in central Iraq.
Police officials said the deadliest of Monday's attacks occurred when a police patrol came under fire by gunmen near the city of Tikrit. Five policemen were killed in the attack.
Police said a government employee was killed after a sticky bomb attached to his car exploded in eastern Baghdad. Also, authorities said a body with gunshot wounds to the back was found near a school in western Baghdad.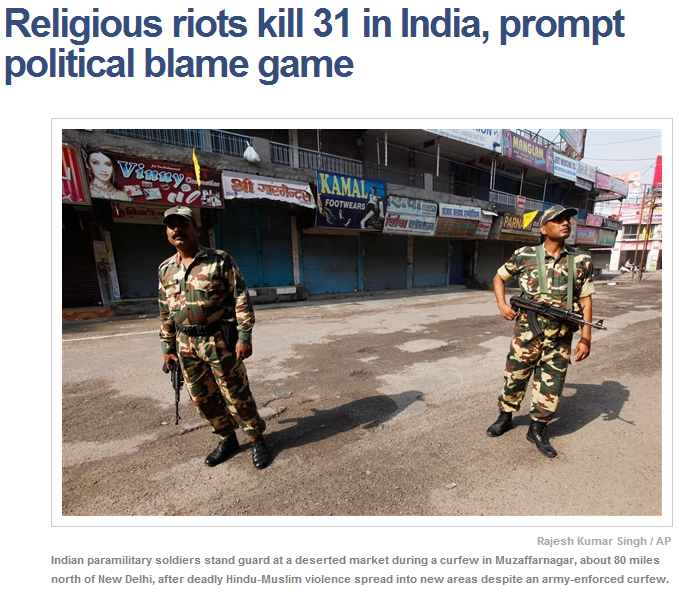 LUCKNOW, India – India's political parties blamed each other for religious riots that killed at least 31 people and forced hundreds to flee from their homes on the weekend, in a sign of rising tension between Hindus and Muslims ahead of a general election due by May.
Police evacuated both Hindus and Muslim villagers on Monday in the district of Muzaffarnagar, 80 miles northeast of New Delhi in the state of Uttar Pradesh and at the epicenter of some of the worst communal violence in years.
Two soldiers killed in armed ambush near Sirte
By Houda Mzioudet.
Tripoli, 9 September 2013:
Two soldiers were killed and another injured when the military vehicle they were travelling in was ambushed by unknown armed men yesterday, near Sirte.
The soldiers were on the coastal road, around 40 kilometres east of Sirte, when the vehicle came under fire, Military Commander for the Sirte area, Salah Abu Hligha, told the Libya Herald. The soldiers were on their way home to Benghazi from a military mission in Tripoli.
7 killed in separate attacks in Pakistan
At least seven persons, including two policemen, were killed in two separate attacks in Pakistan's restive Khyber Pakhtunkhwa province today.
Two policemen were killed and several others injured in a suspected suicide blast that took place in the office of District Police Officer (DPO) in Kohat situated in District Court premises.
Witnesses said a blast was heard as a burqa-clad person attacked the court gate in Kohat, killing two persons and injuring several others.
According to reports, eight to ten militants attacked the office with hand grenades and heavy arms, following which an exchange of fire took place between policemen and the attackers.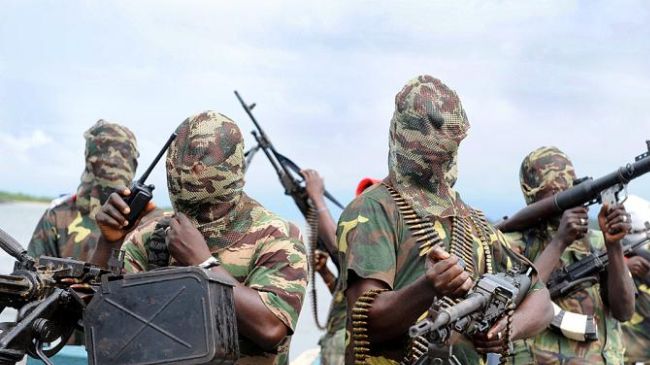 Nigeria's Boko Haram clash with vigilantes, 18 dead
MAIDUGURI, Nigeria | Mon Sep 9, 2013 6:47am EDT
(Reuters) – Clashes between Islamist sect Boko Haram and government-backed civilian vigilantes killed 18 people in Nigeria's northeastern state of Borno, survivors said on Monday, as President Goodluck Jonathan struggles to contain regional violence.
Boko Haram, which wants to impose Islamic law in northern Nigeria, is linked to more than 160 deaths last month and is considered the biggest security threat to Africa's top oil-exporting country.