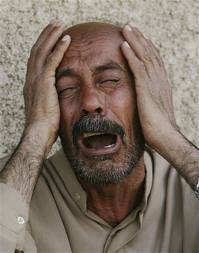 Iraq attacks kill 46 as official escapes assassination
By Abbas al-Ani (AFP) – 14 hours ago
HILLA, Iraq — Attacks across Iraq, including more than a dozen car bombs, killed at least 46 people on Sunday while the head of Baghdad's provincial council escaped an assassination attempt on his convoy.
The violence was the latest in months of unrelenting bloodshed, the country's worst since 2008, that has sparked concern Iraq is slipping back into the all-out sectarian war of previous years that killed tens of thousands.
Authorities have imposed tough restrictions on movement in the capital and elsewhere, and carried out wide-ranging operations against militants, but insurgents have pressed their attacks.
On Sunday, they struck in more than a dozen towns and cities, with at least 17 car bombs, killing 46 people and wounding more than 130 overall.
The deadliest violence was in and around the city of Hilla, the predominantly Shiite capital of Babil province south of Baghdad, where four car bombs killed 19 people, police and medics said.
"I saw many people with burns, and people who were on fire, they were screaming for help," said Sajjad al-Amari, a 22-year-old witness to one car bombing on the outskirts of Hilla.
Another witness, Karrar Ahmed, told AFP he saw "many shop owners who were thrown to the floor, many were killed and wounded, and they were lying on the ground, among the goods from their shops."

Egypt secures Gaza border, presses Sinai campaign
CAIRO | Sun Sep 15, 2013 11:08am EDT
(Reuters) – The Egyptian army is clearing buildings deemed a security threat at a distance of up to one km (0.6 miles) from the Gaza border, an army spokesman said on Sunday, accusing groups in the Hamas-run territory of mounting joint attacks with Sinai militants.
Ahmed Ali, the spokesman, said the move did not amount to a buffer zone which Hamas fears Egypt is creating along the border to further isolate Gaza, whose economy is propped up by smuggling through tunnels to Sinai.
He was speaking during a news conference
 in Cairo to present the army's progress since it stepped up operations against Islamist militants in Sinai last week.
The army seized weapons including anti-aircraft missiles, he said. Motorized paragliders had also been found, which he said showed an effort to develop new methods of attack.
Three, including a journalist, killed in northwestern Syria
File photo shows the wreckage of a bus damaged in a bomb explosion in Damascus, Syria.
Sun Sep 15, 2013 1:0PM
At least three people, including a journalist, have been killed in a bomb attack in northwestern Syria, state news agency SANA says.
According to the report, Fakhreddine Hassan, who worked for a publication of the country's ruling Baath party and two others were killed in the province of Idlib.
The victims were reportedly killed after a bomb explosion hit their bus, leaving at least nine others injured.
The International Reporters Without Borders watchdog has recently reported that 23 journalists have been killed in the unrest in Syria.
Syria has been gripped by deadly unrest since 2011.
According to reports, the Western powers and their regional allies — especially Qatar, Saudi Arabia, and Turkey — are supporting foreign militants operating inside Syria.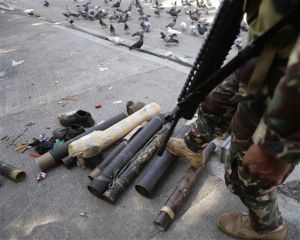 Nearly 100 Philippine Rebels Killed or Captured
ZAMBOANGA, Philippines September 15, 2013 (AP)
By BULLIT MARQUEZ Associated Press
Philippine forces have killed or captured nearly 100 of the Muslim guerrillas who have held scores of hostages for a week in a southern city, as the government pushes ahead with an offensive to retake rebel-held coastal communities, officials said Sunday.
Army troops and police special forces have regained rebel-held grounds and are pressing an assault deeper into communities in the coastal outskirts of Zamboanga city, where more than 100 Moro National Liberation Front guerrillas are holding hostages, military spokesman Lt. Col. Ramon Zagala said.
Several hostages have escaped or were freed, but it was unclear how many were still in rebel custody. Zamboanga City Mayor Isabelle Climaco-Salazar said the rebels were still holding up to 40 hostages in one community alone.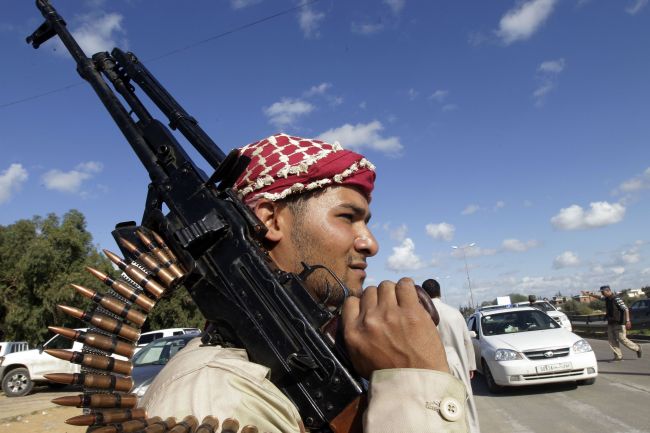 Tribal clashes in Sebha (Libya) leave two dead
Tripoli, 15 September 2013:
At least two people, possibly three, are reported to have been killed and others wounded in clashes in Sebha between two army battalions in the town representing rival tribes.  According to the local Germa news agency, negotiations are now underway to try and end the fighting.
The clashes which took place between Sebha's historic fort and the airport started on Saturday evening between a local Libya Shield unit and members of the Baha-Uddin battalion. Two of the dead were taken to Sebha medical centre as were the two of the injured. They are said to be in a stable condition.
The fighting is reported to be over control of military premises near the fort. However, there is strong tribal element to the conflict, with one battalion said to be representing the region's Awlad Sulaiman tribe and the other the Hasawna tribe.
One of the dead, from the Hasawna, has been named as Ahmed Izedeen Ayfa.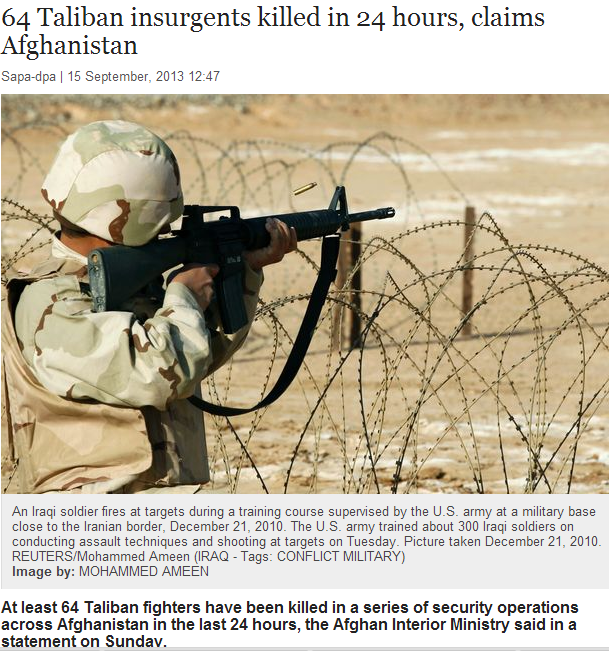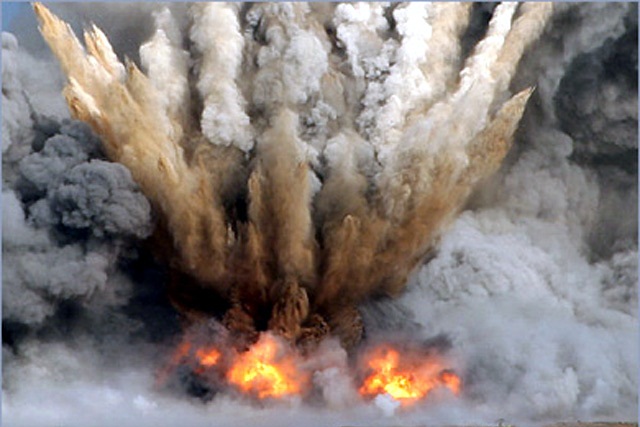 Taliban bomb kills Pakistani general, two other soldiers
By Katharine Houreld
ISLAMABAD | Sun Sep 15, 2013 9:57am EDT
(Reuters) – A roadside bomb killed a Pakistani general and another officer on Sunday near the border with Afghanistan, the Pakistani army said, rare high-ranking casualties in Pakistan's war against militants.
Major General Sanaullah Khan, along with a lieutenant colonel and another soldier, were killed in the Upper Dir district after visiting an outpost near the border, the army said.
Taliban spokesman Shahidullah Shahid claimed responsibility for the bombing, which Pakistani Prime Minister Nawaz Sharif said would not affect the fight against militants.
"Pakistan army has made substantial sacrifices to protect the nation against the menace of terrorism and such cowardly acts by terrorists cannot deter the morale of our armed forces," Sharif said in a statement.
The attack comes after weeks of discussions within Sharif's government about whether to pursue peace talks with the Pakistani Taliban, who are separate from Afghanistan's Taliban, although allied with them.