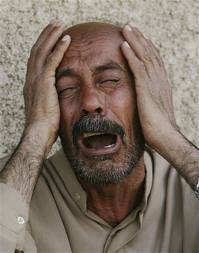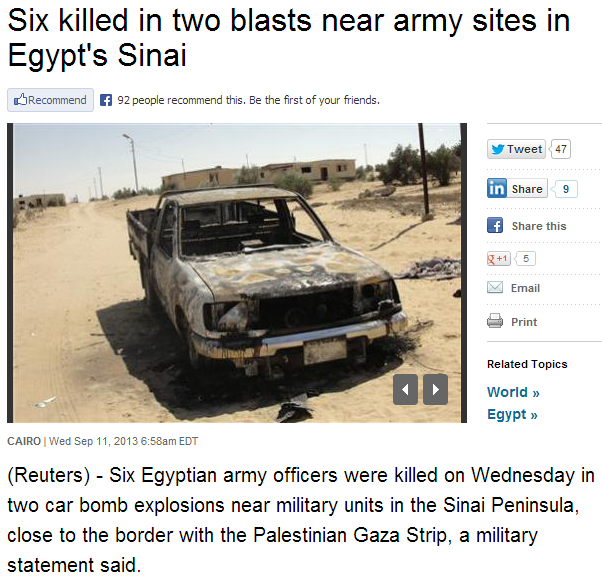 Another 10 military officers and seven civilians were wounded in the attacks in the border town of Rafah, also close to Israel, in an area of North Sinai that has seen a sharp rise in militant attacks since the army ousted Islamist president Mohamed Mursi in July.
An earlier report by state TV said rocket-propelled grenades had been fired at a military facility in Sinai. It was not clear if this was a separate attack. Witnesses said they heard explosions and saw clashes between militants and troops in the area.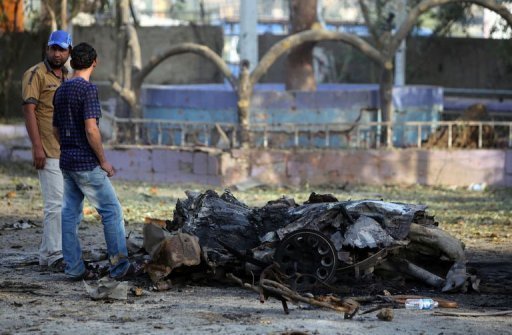 Iraq mosque suicide bomb, attacks kill 39
By Prashant Rao (AFP) – 14 hours ago
BAGHDAD — A suicide bombing against a Shiite mosque as worshippers streamed out was the bloodiest of attacks across Iraq that left at least 39 people dead on Wednesday, officials said.
Dozens were wounded in the violence, and locals exacted a grim revenge on one man suspected of being a second attacker in the mosque bombing, which comes amid Iraq's worst bloodshed since 2008.
Authorities have sought to tackle the unrest with a string of measures ranging from massive security operations to implementing tight traffic restrictions in the capital in a bid to stem the number of car bombs.
But attacks have continued to hit much of the country, with more than 4,000 people killed in violence already this year.
The worst of Wednesday's violence struck the confessionally mixed north Baghdad neighbourhood of Waziriyah, where a suicide bomber blew himself up at a mosque at around 6:40 pm (1540 GMT) as worshippers were exiting following evening prayers.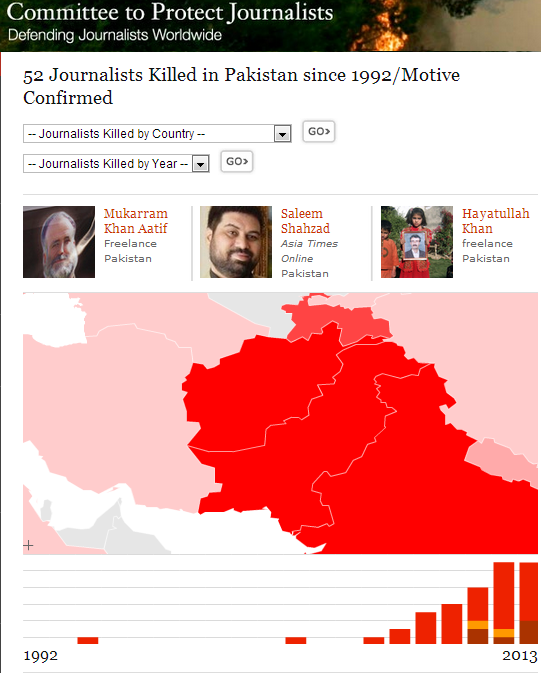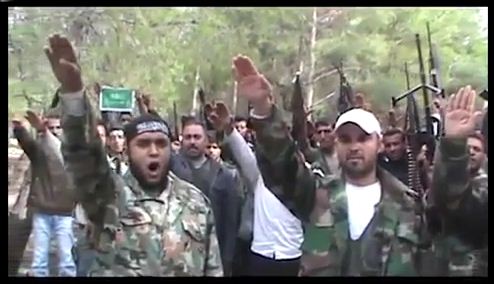 Islamist rebels kill 12 Alawites in Syrian village: monitors
BEIRUT | Wed Sep 11, 2013 7:30am EDT
(Reuters) – Fighters from an al Qaeda-linked rebel group killed 12 members of the minority Alawite sect in central Syria after seizing their village, an opposition monitoring group said on Wednesday.
Alawites are an offshoot sect of Shi'ite Islam and have been increasingly targeted by radical fighters among the Sunni Muslim-dominated opposition in the 2-1/2 year revolt against President Bashar al-Assad, himself an Alawite.
Under four decades of Assad family rule, Alawites have made up most of the political and military elite in Syria. The rise of hardline Islamists in the rebellion and the possibility of major attacks on minorities like Alawites have contributed to a Western hesitancy to intervene directly in the conflict.
The latest killings occurred after rebels of the Nusra Front, which is affiliated with al Qaeda, stormed the village of Maksar al-Hesan east of the city of Homs on Tuesday, the Britain-based Syrian Observatory for Human Rights said.
The Observatory, which has a network of sources across Syria, cited residents and medics in its report.