But day after day of repeated atrocities by rebel jihadis are on open display.
Who knows, maybe the guy who ordered it is now in Turkey.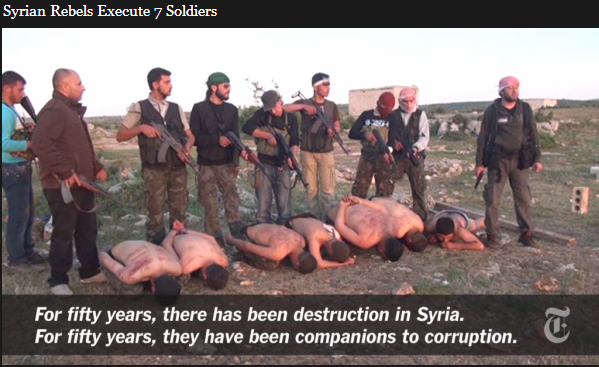 Direct link between Assad and gas attack elusive for U.S.
WASHINGTON (Reuters) – With the United States threatening to attack Syria, U.S. and allied intelligence services are still trying to work out who ordered the poison gas attack on rebel-held neighborhoods near Damascus.
No direct link to President Bashar al-Assad or his inner circle has been publicly demonstrated, and some U.S. sources say intelligence experts are not sure whether the Syrian leader knew of the attack before it was launched or was only informed about it afterward.
While U.S. officials say Assad is responsible for the chemical weapons strike even if he did not directly order it, they have not been able to fully describe a chain of command for the August 21 attack in the Ghouta area east of the Syrian capital.
It is one of the biggest gaps in U.S. understanding of the incident, even as Congress debates whether to launch limited strikes on Assad's forces in retaliation.