Wiping these murderous jihadists (as well as the ideology that they adhere to) from the face of the earth,  would be a great service for the entire world.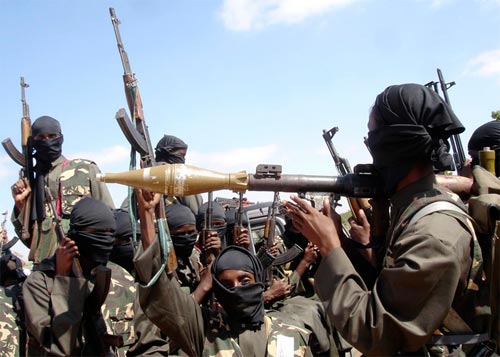 Pastor, 2 children killed in fresh Boko Haram attack  
Published on September 26, 2013 by pmnews   ·
Suspected Boko Haram gunmen on Thursday opened fire on a church in Dorowa in Nigeria's north eastern state of Yobe, killing the pastor and his two children before setting fire to the building and fleeing, the military said.
Boko Haram, which has said it is fighting to create an Islamic state in mainly Muslim northern Nigeria, has repeatedly attacked churches in its four-year insurgency.
"Unknown gunmen suspected to be Boko Haram terrorists attacked" the church in Yobe state early on Thursday, area military spokesman Eli Lazarus said in a statement.
"During the attack, a pastor and his two children were killed," he said.
The church "and two other houses in the community were burnt by the gunmen before fleeing the scene of the incident," the statement further said.
The killings occurred in the town of Dorawa, some 30 kilometres (18 miles) from the site of a brutal school attack in July that saw dozens of students slaughtered.
More here h/t: Weasel Zippers