By the looks of it, they were shot dead while ordering at a fast food restaurant.
This is what results from an Islam, pumped with money, and fiery rhetoric, and nowhere even close to denouncing and eliminating the institution of jihad. It's because jihad is seen as the principal force in instituting the sharia, which is after all, the desired end goal after all the intimidation, bloodletting and subjugation.
NOTE: Marc Louis reminds me of the Koran verse:
"Slay them wherever you find them koran 9:5"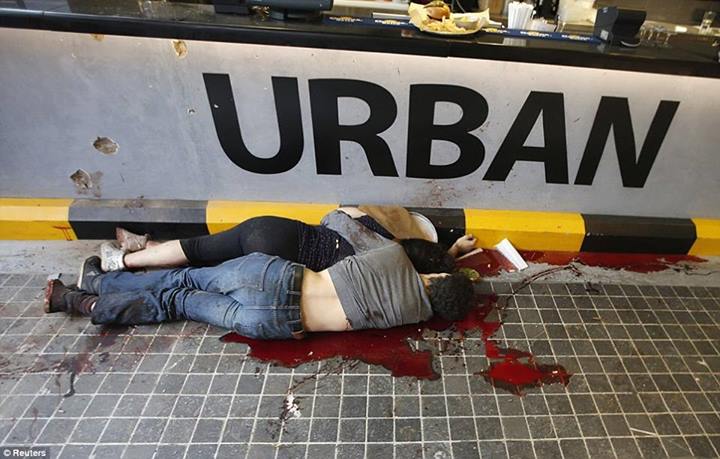 Ross Langdon, who has dual Australian nationality, and scientist Elif Yavuz were gunned down as they stood side-by-side in a cafe at the Westgate Shopping Centre, in Nairobi.
In his last moments, the 33-year-old appears to have tried to protect the woman who was to have their first child in just two weeks.
They were found curled together, Mr Langdon's arms wrapped protectively around Miss Yavuz.

Scroll down for videos