You see, only Muslims are considered as 'innocents', never the non-Muslim, just keep that in mind when you hear the local Imam deploring the slaughter of 'innocents' after yet another massacre of people at the hands of koran following jihadis.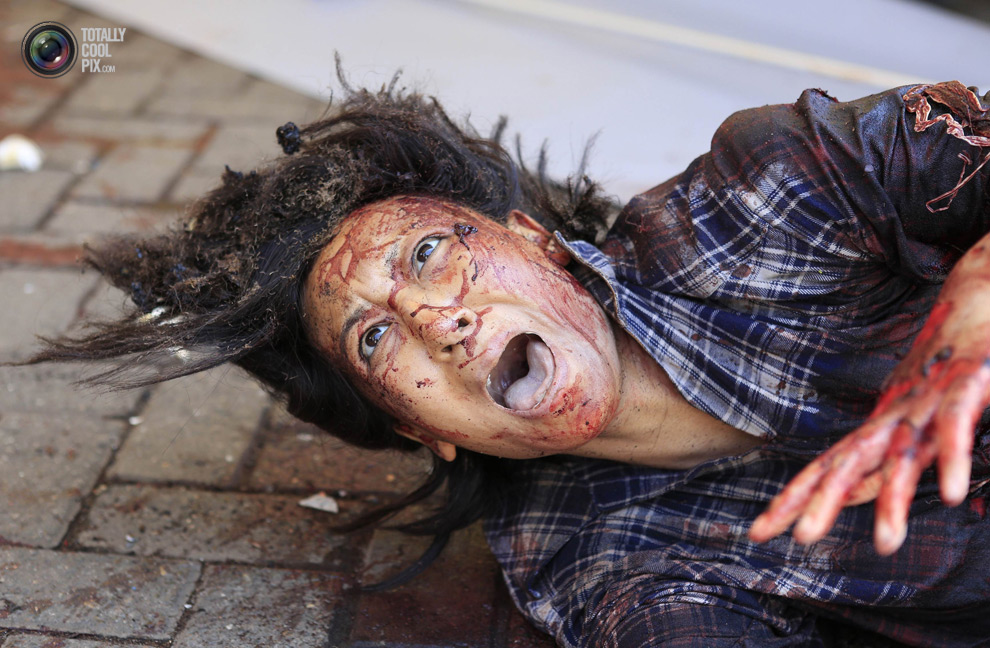 "What this shows is al-Qaeda's acknowledgment that the huge masses of Muslims they have killed is an enormous PR problem within the audience they are trying to reach," said Daveed Gartenstein-Ross, director of the Center for the Study of Terrorist Radicalization. "This is a problem they had documented and noticed going back to at least Iraq. And now we see al-Qaeda groups are really taking efforts to address it."
Kenya terrorists used new tactic to spare some Muslims
Gunmen used high-stakes game of 20 Questions to separate Muslims from non-Muslims during deadly attack on Westgate mall; survivor says victims were asked name of Prophet's mom to sing a religious verse. One man downloaded Arabic prayer and wrote it on his palm
Associated Press
09.29.13, 15:06 / Israel News
The turbaned gunmen who infiltrated Nairobi's Westgate mall arrived with a set of religious trivia questions: As terrified civilians hid in toilet stalls, behind mannequins, in ventilation shafts and underneath food court tables, the assailants began a high-stakes game of 20 Questions to separate Muslims from those they consider infidels.
A 14-year-old boy saved himself by jumping off the mall's roof, after learning from friends inside that they were quizzed on names of the Prophet Muhammad's relatives. A Jewish man scribbled a Quranic scripture on his hand to memorize, after hearing the terrorists were asking captives to recite specific verses. Numerous survivors described how the attackers from al-Shabab, a Somali cell which recently joined al-Qaeda, shot people who failed to provide the correct answers.
Their chilling accounts, combined with internal al-Shabab documents discovered earlier this year by The Associated Press, mark the final notch in a transformation within the global terror network, which began to rethink its approach after its setbacks in Iraq. Al-Qaeda has since realized that the indiscriminate killing of Muslims is a strategic liability, and hopes instead to create a schism between Muslims and everyone else, whom they consider "kuffar," or apostates.