Thanks to Cecilie Gamst Berg for this one.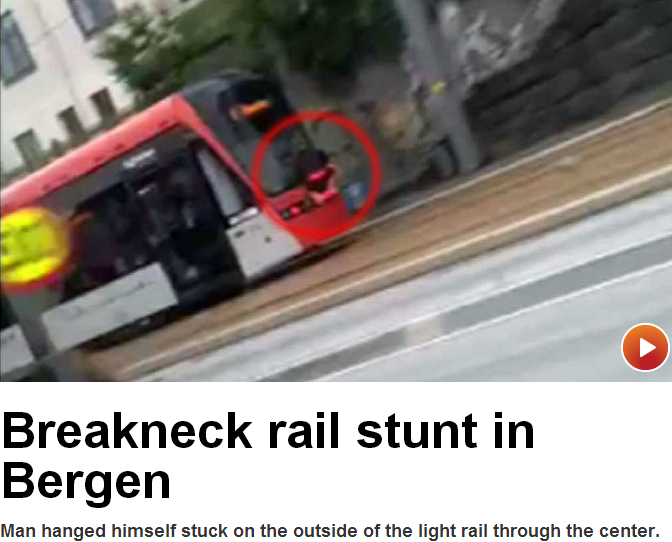 Tv2.no: A man in overalls was observed Thursday night stuck on the outside of the light rail in Bergen.
A woman who filmed the incident, said she first thought he was about to fix something, but soon realized that it was not the case.
The company responsible for the operation of the LRT tells BA.no the path on this stretch can hold up to 50 km / h, and that of course is not safe to do so.
– Of course it is risky, especially if one were to fall off in a tunnel. Or if you fall when LRT will receive in the opposite direction, says Trond Magne Målsnes, emergency response for Fjord1 Partner to BA.no .