Last year the US consulate in Benghazi was attacked on 9/11, and still today we haven't a clue as to what Obama actually did on that day after having been briefed on the attack. Nada, nothing.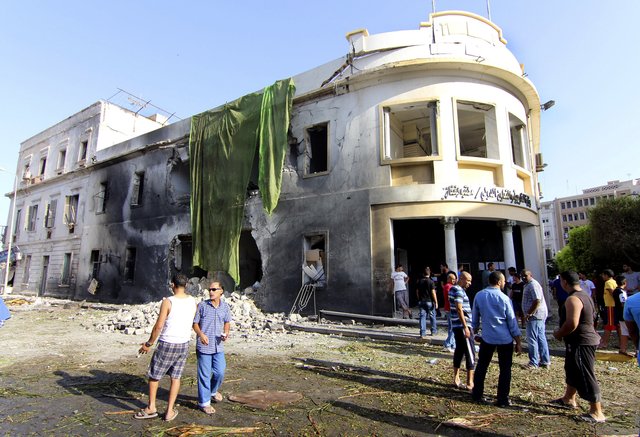 Explosion rocks Libya's Foreign Ministry building in Benghazi on 9/11 attack anniversary
An early Wednesday morning blast has rocked Libya's Foreign Ministry building, located in the middle of Benghazi — a one-year reminder of the terrorist attack on the U.S. Consulate down the road.
The Wednesday explosion caused serious damage to the Foreign Ministry building, The Associated Press reported. It also damaged a facility located next door that serves as the offices of the Benghazi branch of the Libyan Central Bank.