The jihad is everywhere………
I think it's safe to say that we're in WWIII with fundamentalist (basic 101) Islam.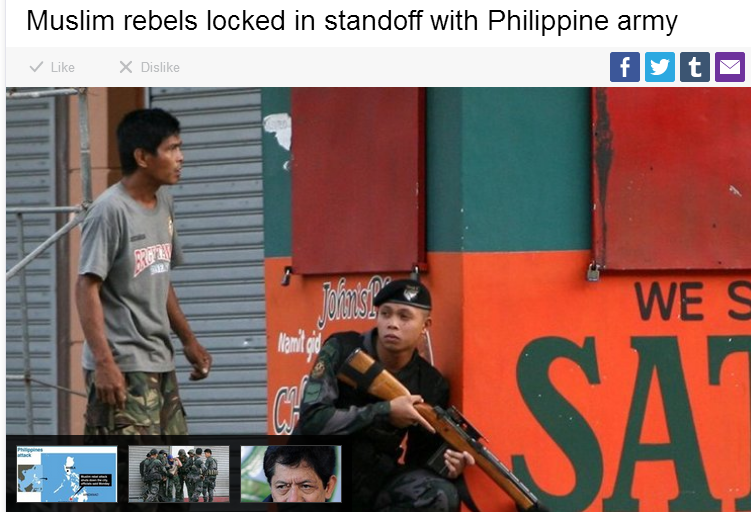 Philippine troops were locked in a standoff with hundreds of Muslim gunmen who killed six people and took at least 20 hostages in the south on Monday in a bid to derail peace talks.
Armored troops surrounded the southern port city of Zamboanga after between 200 and 300 Moro National Liberation Front gunmen entered six coastal villages on its outskirts before dawn, military spokesman Lieutenant-Colonel Ramon Zagala said.
"They were trying to march on the city hall and we cannot allow that," he told a news conference in Manila, adding that two gunmen were arrested.
President Benigno Aquino's government denounced the deadly attack, which analysts said was designed to sabotage peace talks aimed at ending a 42-year-old rebellion that has claimed 150,000 lives.
"The authorities are responding to the situation in a manner that will reduce the risk to innocent civilians and restore peace and order to Zamboanga City at the soonest possible time," Aquino spokesman Edwin Lacierda said in a statement.