This is who they are, it's what they do.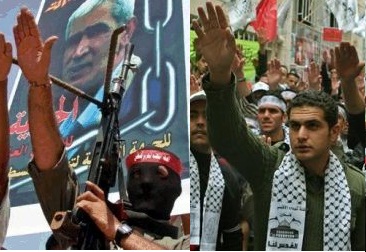 That was a close one, as well as excellent police work.This is the mindset of the enemy Israel is up against 24/7, 365 days of the year. These genocidal nut-jobs are always planning ways to murder and maim Israelis, and yet the West shower them with the funds to do it. It's no wonder Jews view Europe and the Left in general with extreme skepticism.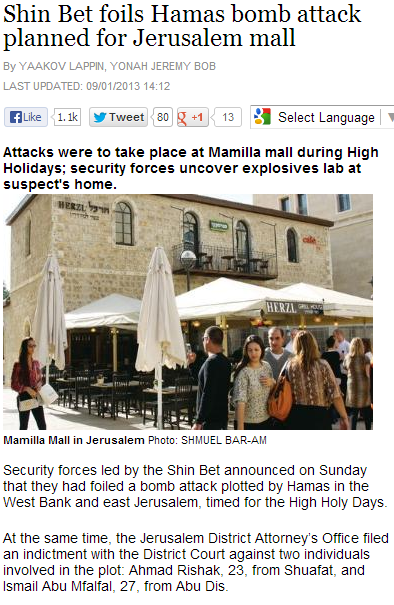 Both were charged with conspiracy to aid an enemy during war and attempted manufacturing of a weapon.
They and other alleged Hamas members from Ramallah and Jerusalem were in advanced planning stages in the terror plot and were led by Hamdi Romana, 22, of Ramallah, the Shin Bet (Israel Security Agency) said. The intended target was the Mamilla open mall in downtown Jerusalem during one of the upcoming High Holy Days and festivals.