Any time the Left gets involved, they end screwing things up beyond all recognition.
Oh and remember, Marxists say that they are always for the poor, so why use them for their own ideological reasons then?
Aksa.fi: Ubonrat Suesat, 41, has started to suffer from panic disorders. Suesat and her husband took a total debt of around 7,500 euros and a home without a decent salary one is not an option.

– If we do not get the money now, we have to sell the house and two-acre piece of land in and even that is not enough. This is now a matter of life and death. I am not in any way able to confront my family in such a situation, the mother of two was shocked.

For every Thai to return home prematurely means the sale of their property. The group is currently gathering additional evidence to prove trafficking missed at the pre-trial group a week ago in a criminal complaint against Ber-exes.

.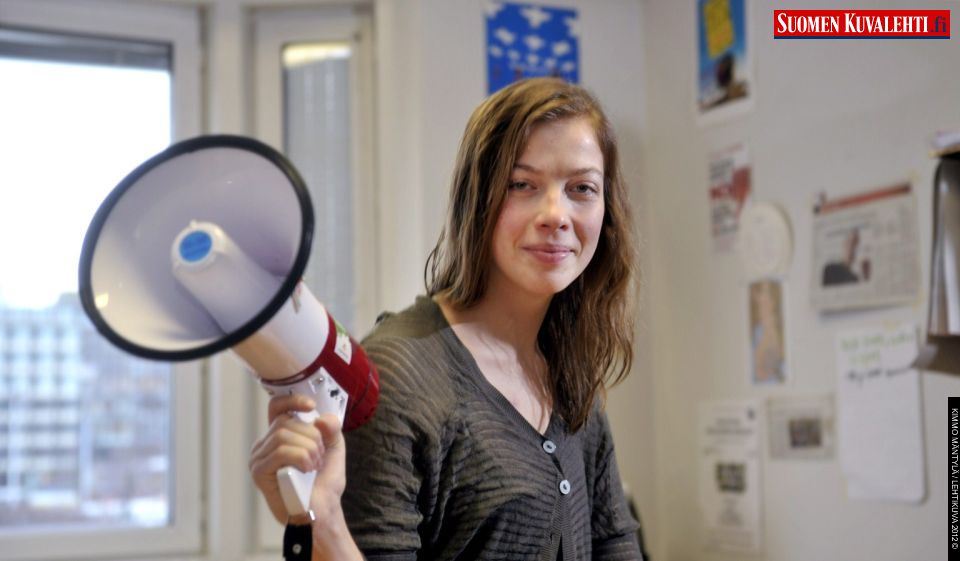 In short, what should have been just an issue of disappointment of lesser earnings in a berry picking contract in Finland, due to forest berry yields, could end up in a massive loss of home and livelihood back in Thailand for struggling farmers.
Stirring up the pot, unintentionally or otherwise, loudmouth Marxist activist, Li Andersson, involves herself in a dispute between Thai berry pickers and the owners of Ber-Ex, a firm which has for over eight years contracted berry pickers from Thailand and (perhaps) elsewhere to Finland.
From the official police report on the matter, it states that Li Andersson mistranslated the words of Reetta Jansa, saying that "the firm Ber-Ex doesn't intend to pay its workers, and that every single picker is in debt 2 900".

What ensued was an open revolt by the guest workers, who btw, were on tourist visas and didn't have to pay any tax on their earnings. They refused to leave for Thailand, nor continue working until their tourist visas expired.
A fellow Thai woman had taken loans out to finance their trip, and said she did it in the firm's name, (of which the firm has no part) and the pickers refuse to pay. Now it's up to the Thai government to decide what they intend to do, pay the loan and the flight tickets for all these people, or leave the entire burden upon them.
One things for sure, without the involvement of these 'activists', the situation would not have reached this level, they convinced the guest workers to stay put and missed their flights which were -rescheduled from a later time- to this past week. Now they're all being housed temporarily by the good graces of the local church. It's a really pathetic situation.
Thanks to Li Andersson, translator and provocateur extraordinaire!