So much for meme that Obama pressured Putin.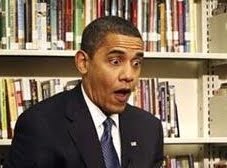 Tuomioja: Nordics offered Syrian weapons proposal
The Finnish foreign minister says that the idea of urging Syria to hand over its chemical weapons was launched by the Nordic countries.
Finnish Foreign Minister Erkki Tuomioja says the Nordic foreign ministers presented the idea to US President Barack Obama when he was in Stockholm last week. Under the proposal, the Assad regime could avoid a threatened military strike if it hands over all its chemical weapons.
"We have been in contact with Norway and Sweden the whole time, and we have considered what can be done about this," said Tuomioja. "Two weeks ago we had a video conference with Nordic and Baltic foreign ministers."
"We agreed to approach Russia with the idea that we would try to get a resolution on Syrian chemical weapons in the UN Security Council," he said. Tuomioja also offered Finnish know-how in helping with a potential clean-up of weapons.
Eyes on Geneva
In the original plan, Sweden was to approach Russia and present the idea. When that failed, Tuomioja himself spoke with Foreign Minister Sergei Lavrov. Despite his involvement, Tuomioja refused to take credit for the initiative as many different actors had similar ideas on their own.
"It cannot be said that this is a Nordic initiative, as there is no copyright attached to it," said Tuomioja.
On Thursday evening, Lavrov and his US counterpart John Kerry begin talks in Geneva that could be crucial in resolving the standoff over Syrian chemical weapons. US and Russian teams of experts are to hold at least two days of meetings.
They hope draw up a plan for how some 1,000 tonnes of chemical weapons could be safely inventoried, isolated and destroyed.
On Thursday afternoon, Assad told Russian TV that Syria would give up its chemical weapons because of the Russian offer — not because of US threats.