The Muslim Middle East is widely known for such 'quackery'.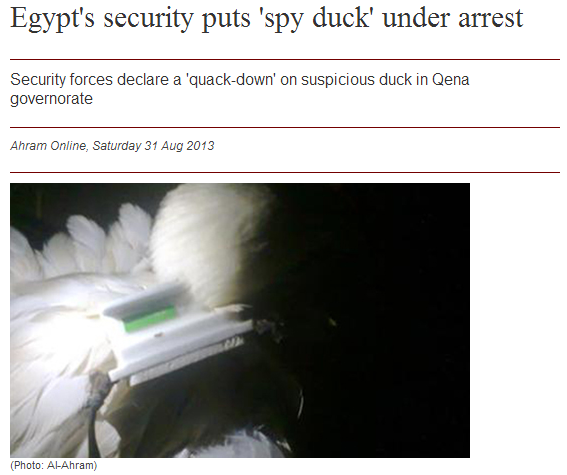 Egypt's police put a duck under arrest late Friday as a device was found attached to its feathers, fueling accusations that it might have been used for espionage, Al-Ahram Arabic-language news website reported.
According to Al-Ahram's Arabic site, a fisherman in the Nile River of Egypt's southern governorate Qena caught the accused bird, which was among a group of five ducks waddling in the freshwater.
The fisherman became suspicious that the device on the duck's body could be used for spying, prompting him to hand over the bird to the Coalition of Arab Tribes in Qena, who in turn filed a police report.
H/T: Fjordman