These stories must always be followed with the necessary context.
All sides in Bosnia were committing atrocities, not just the Serbs. There was also a major PR propaganda blitz aimed at the Serbs prior to the Srebrenic atrocity, and Muslim Bosnians were involved in wholesale slaughter as well. This was not a case of Nazis wiping out Jews from Europe, but of sides exacting acts of atrocities and vengeance against the other.
NOTE: The UN refused to help in Rwanda, forbidding its 'peacekeepers to get involved, the West sat on its thumbs as well.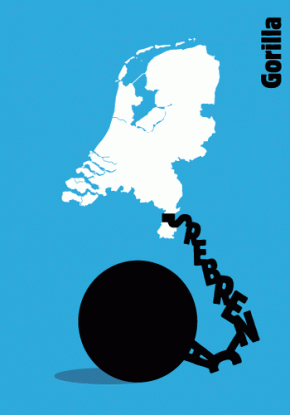 Dutch state blamed in three Srebrenica deaths: Supreme Court
By Anthony Deutsch
AMSTERDAM (Reuters) – The Dutch state is responsible for the deaths of three Bosnian Muslim men ordered to leave a U.N. compound in the 1995 Srebrenica massacre, the Dutch Supreme Court said on Friday, in a ruling that may impact future peacekeeping missions.
Hasan Nuhanovic, who worked as a U.N. translator during the Balkan wars, filed the case against the Dutch state more than a decade ago, seeking justice for the murders of his mother, father and brother.
The case is the first time Dutch have formally been held accountable for the failings of soldiers in a foreign peacekeeping mission and could pave the way for a flood of compensation claims.
Dutch troops were in charge of a U.N. "safe area" when Bosnian Serb forces overran it in 1995 and killed 8,000 Bosnian Muslim men and boys in the Srebrenica genocide, Europe's worst massacre since World War Two.
Dutch forces would not allow Nuhanovic relatives to stay on the base because only he was employed by the United Nations. The court ruled on the deaths of his younger brother, father and another man. His mother's case was dropped.
The failed operation was a painful episode in Dutch international affairs and led to the resignation of Labour Prime Minister Wim Kok's government in 2002.