But first from BadNewsfromTheNetherlands:
Deputy Education Minister Sander Dekker has decided to stop financing the Muslim school Ibn Ghaldoun in Rotterdam from 1 November, which will mean its closure. He gave as a reason that the school which already had problems in the past, had aggravated them further through the major fraud in exams recently.
At least 42 of the students will be prosecuted for theft of exams, or the distribution of stolen exams. Many of the teachers at the school have none of the required qualifications. The report was also extremely negative about the role of the Rotterdam Municipality. It gave the school poor facilities which had been abandoned by other schools and charged it heavily for maintenance. The Ibn Ghaldoun School is the only Muslim High School in the Netherlands.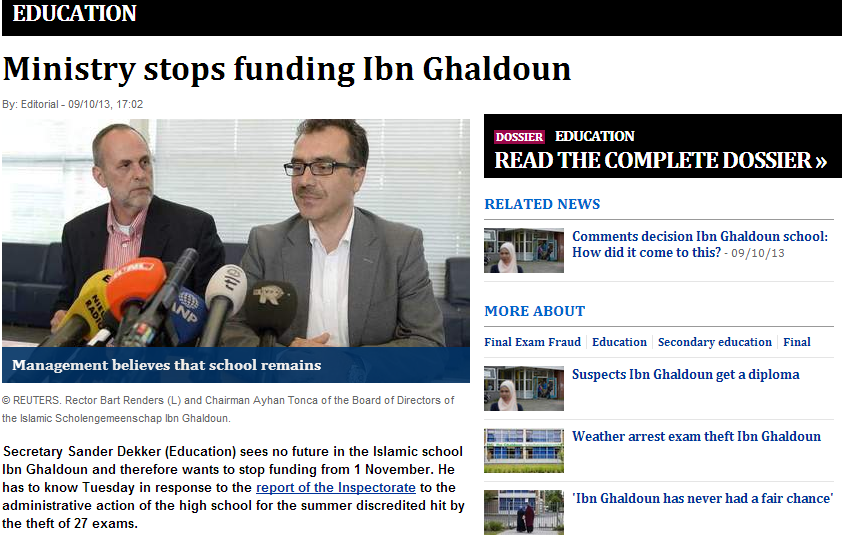 "The situation at Ibn Ghaldoun is exceptional," says Dekker. Given the report he says that the school has no future. No other conclusion "I realize that this is a far-reaching decision that creates a period of uncertainty."