I agree with Vasarahammer that this will become more common in the future. Also noting that TV station Mtv3 and  the Helsingin Sanomat failed to mention anything about the identity of the suspects.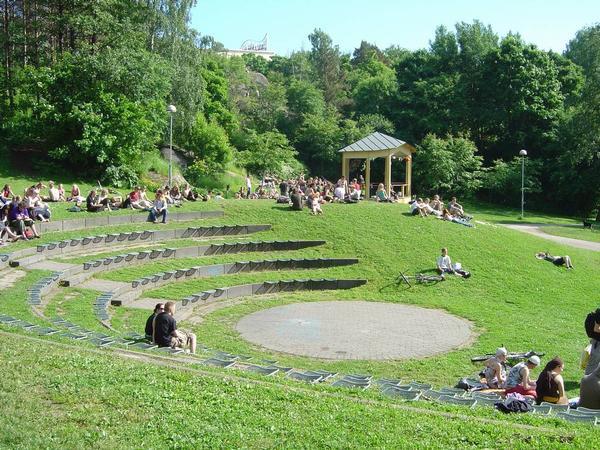 H/T: Vasarahammer

Saturday 28.9.2013 at 11.14
Matti Pitkänen
Many became victim to violent robbery at Alppi Park on Friday night.
Knowledge about an event at Alppi Park spread on Facebook on Friday night. The spot was supposed to be, among other things, for a DJ playing music. The occasion was canceled, but hundreds of young people came to the park, the police informed.
After 11:00 pm the emergency call center started to get notifications about robberies occurring at Alppi Park. A police patrol which was on the outskirts of the park was also informed about the calls. A 6 – 8 member gang were notified as the culprits.
One of the victims had been beaten on the cheek, and had a phone, shoes, and 30 euros in cash taken. Another had a phone taken out of his hand. When he tried to offer money for the phone, he was thrown to the ground while being choked at the throat and kicked in the stomach. Afterwards the victim had his backpack taken, which had a smart phone, a mopo drives license, and 15 euros in cash.
The third had an attempt made on him to take his phone by knife and a threat to choke him. The attempt was thwarted by one of the culprits friend who demanded that he release the victim.
The police have knowledge of a fourth case in which the victim was beaten, and had a smartphone taken from him.
According to police, the situation was confusing because there were a lot of people and a lot of incidents and few police patrols.
The police took in three suspects, two of whom are 18 years of age and one 17-year-old. A number of the culprits and looted property are still missing. According to the police, they have reasons to believe that there will be new plaintiffs and crime reports.
According to the plaintiffs all the robbers were all dark-skinned people and acted as a group. Anyone with information of the incident is asked to contact the police number at 071-8775479.