Jihad at the Suez.
Just goes to show how important these arteries of international shipping are.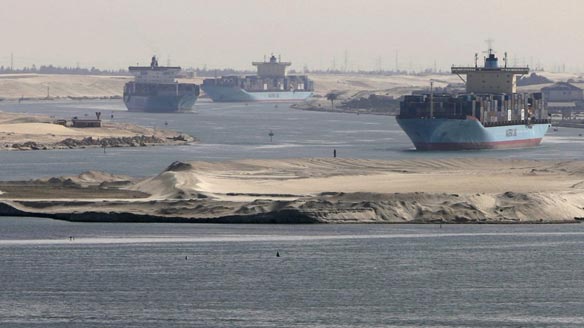 Suez Canal Authority says attack attempted on container ship
CAIRO (Reuters) – A "terrorist" staged an unsuccessful attack on a container ship passing through the Suez Canal on Saturday, in an attempt to disrupt the flow of ships through the waterway, the head of the Suez Canal Authority Mohab Memish said.
The Suez Canal is a key global shipping line which is secured by the armed forces.
"One of the terrorist elements has carried out a failed attempt to affect the movement of ships in the Suez Canal by targeting one of the passing ships, Cosco Asia," Memish said in a statement about the Panama-flagged ship.
"The attempt failed completely and there was no damage to the ship or the containers it carried. The situation was dealt with strictly by the armed forces," he said, adding that the traffic of ships is moving normally.
The statement did not specify what kind of attack it was but shipping sources told Reuters they heard the sound of two explosions as the ship passed through the waterway.