I'll lay the blame of his murdering on his mental problems, his being an Obama supporter is just part of the psychosis.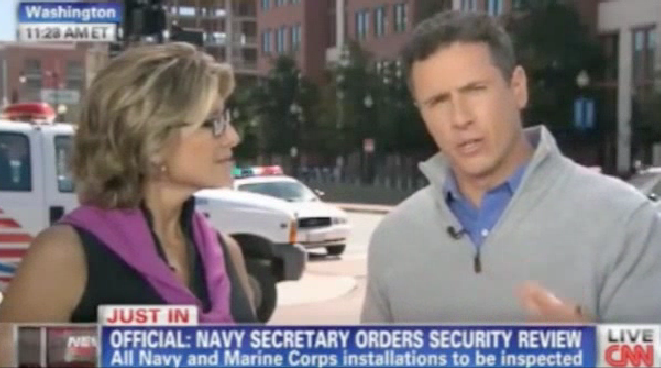 Ashleigh Banfield and Chris Cuomo discussing their shock at learning the Navy Yard Shooter, Aaron Alexis, was a practicing Buddhist…
Click here for Breitbart video (it plays automatically so I don't embed it here).
NOTE: Ashleigh Banfield is the very same faux journalist who went along with the charade to fool viewers that she was being interviewed from a different location, while being only a couple hundred feet (shouting distance) apart from her news anchor colleague.