Brutal savages……..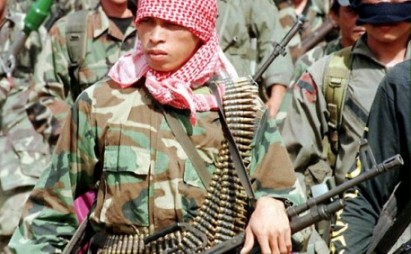 Philippine govt condemns beheading of civilian in North Cotabato
The Philippine government condemned Tuesday the beheading of a civilian resident in southern province of North Cotabato allegedly by the members of the Bangsamoro Islamic Freedom Fighters (BIFF), a breakaway group of the Moro Islamic Liberation Front (MILF).
Deputy presidential spokesperson Abigail Valte in a news briefing said that the beheading of a person was inhumane as the government vowed to go after the perpetrators.
"At this point, any act like that certainly would necessitate the fullest force of the law going after the perpetrators," she said.
Military officials identified the civilian casualty with decapitated head as Ricardo Dionio, whose body was recovered at Dimapulot Malinao village in Midsayap, North Cotabato.
The victim also sustained gunshot wound in the head.
More here. H/T: ZIP