As all terrorists should be stopped.
The terrorists are escalating their attacks on Israel, we shall be seeing more attempts do doubt.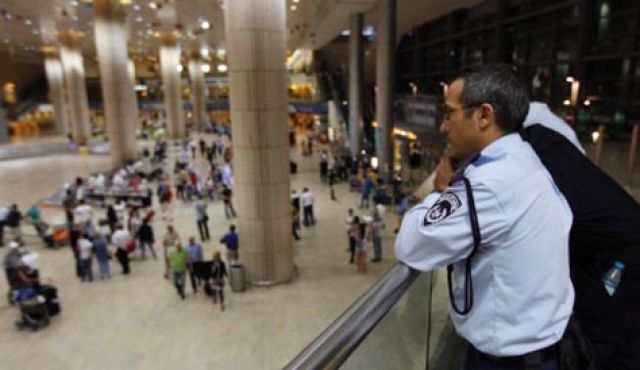 2 Palestinians arrested after their truck breaks through barrier at Ben- Gurion Airport
Security guards fire shots at truck forcing driver to stop
A truck carrying two Palestinians broke through the security barrier at the entrance to Ben-Gurion airport early Tuesday morning, stopping only when security guards fired shots in its direction.
Israel Radio reported that police believe the suspects stole the truck in nearby Beit Dagan and accidentally entered the airport.
The two suspects, from Jenin and Kalkilya in the West Bank, fled the vehicle after a security guard fired four shots at the trucks tires. Airport security apprehended the suspects after they fled the vehicle on foot.
Police sappers were called in to inspect the vehicle, but found no explosives on the truck.
No injuries were reported in the incident.