You mean a career political hack Nordic socialist could amass such a fortune and insist keeping it from the taxman while demanding everyone else to pay the man, even after death?
Not to worry, Jens Stoltenberg is a 'man of the people', and he can prove it by driving unsuspecting people around Oslo in a taxi scheme.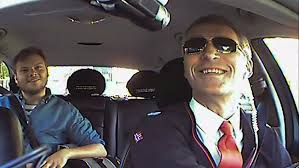 Socialist PM Jens Stoltenberg, the radical Prime Minister of Norway, faces a serious claim by fellow countryman, billionaire Øystein Stray Spetalen. The billionaire claims Stoltenberg has amassed a private fortune of around 45 million (Norewgian Krone) and has kept it off shore.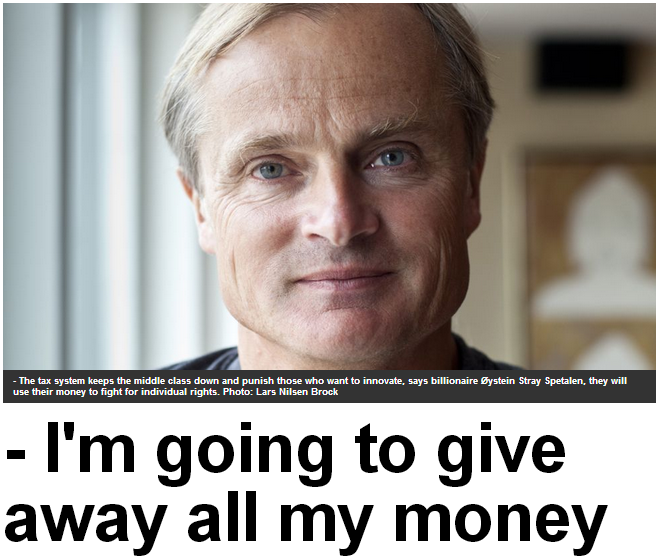 I do not believe in legacy, says investor who will give away three billion.
Billionaire Øystein Stray Spetalen going to give away all his money.
– All my money is going to go into the thing. I'm going to establish a fund to defend the rights of the individual. It will defend the rights of the individual against authority, says Spetalen to Manager NA24.
Not a little money involved. According to the magazine Capital he is Norway's toughest investor with a fortune of an entire three billion.
Hidden assets of 45 million
Tuesday lashed out against millionaire Jens Stoltenberg and his tax policy in "The Big Interview" on Manager. He believes Stoltenberg all too weighted in favor of the "dead" capital property in taxation policy.
– Jens Stoltenberg has a hidden fortune of 45 million, said Spetalen.
– The tax system keeps the middle class down and punish those who want to create something, he said further.
More here in Norwegian na24.no
H/T: Fjordman