Because they do not believe any non-Muslim is 'innocent'.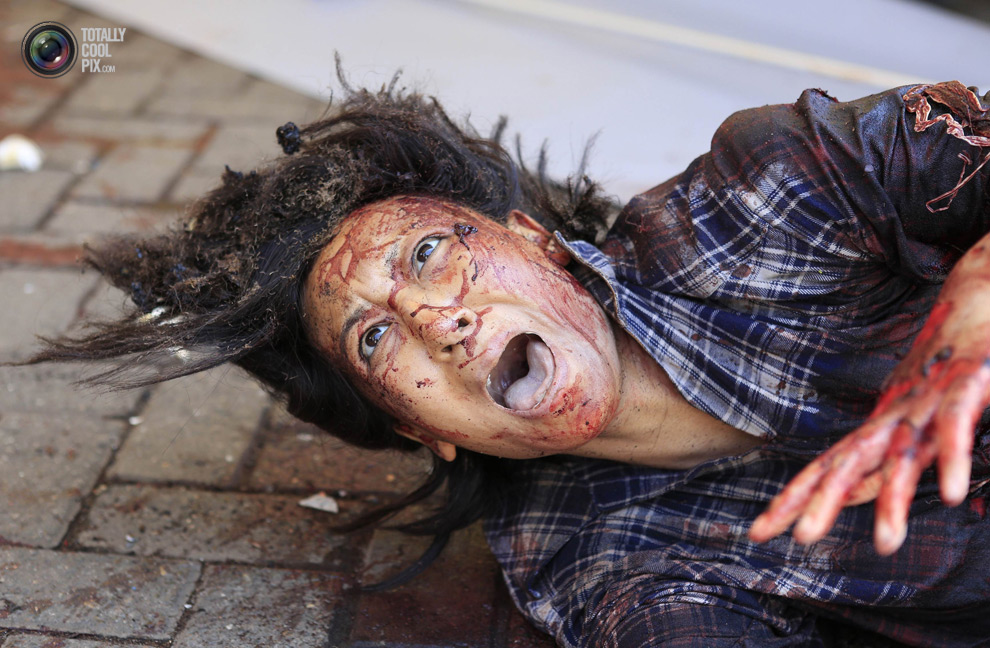 FBI agents begin gruesome work at Kenya mall
NAIROBI, Kenya (AP) – Working near bodies crushed by rubble in a bullet-scarred, scorched mall, FBI agents began fingerprint, DNA and ballistic analysis Wednesday to help determine the identities and nationalities of victims and al-Shabab gunmen who attacked the shopping center, killing more than 60 people.
[…]
"The Mujahideen carried out a meticulous vetting process at the mall and have taken every possible precaution to separate the Muslims from the Kuffar (disbelievers) before carrying out their attack," the group said in an email exchange with The Associated Press.
Witnesses have told AP and other media that gunmen rounded up people, asked questions about Islam that a Muslim would know and told the Muslims to leave the mall. Still, some Muslims were among the victims.
Also among those killed when the militants entered the Westgate Mall on Saturday, firing assault rifles and throwing grenades were six Britons and citizens from France, Canada, the Netherlands, Australia, Peru, India, Ghana, South Africa and China.
Source: Freep.com