Exactly, where has been the Muslim indignation over the massacre of non-Muslim in Nairobi, Kenya? 
Where has the OIC been in leading the charge against their co-believers who are committing these atrocities, and admitting the stark truth, that the world is amazingly bloody due to the sword of Islam, and it alone.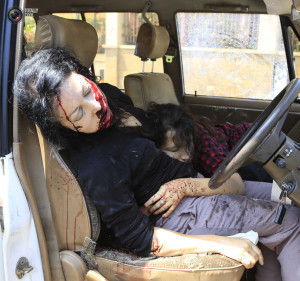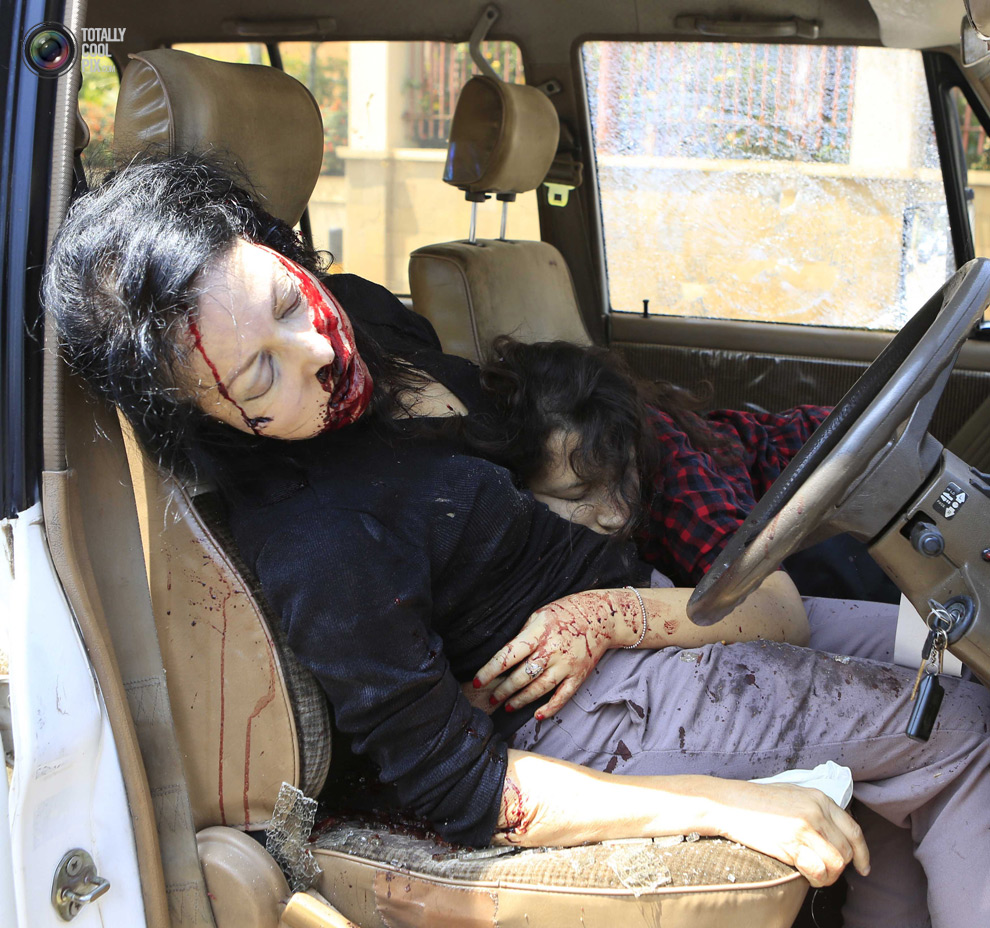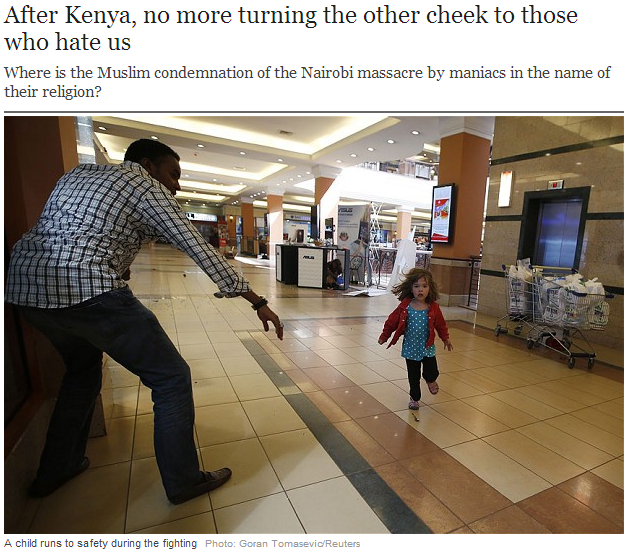 Picture the scene if you can bear to. A bustling shopping precinct where a group of men, women and children are surrounded by armed men. As one of the terrorists moves among them, he demands that the person quailing in front of him names the mother of Jesus or recites the Lord's Prayer. "Our Father which art in Heaven," says one woman. She is spared. Her neighbour, a Muslim boy, racks his brain for any line of the Bible, anything he has heard in school or on TV. But it's too late. The boy is shot through the head; put to death for not being Christian.
Imagine the uproar if that ethnic and religious cleansing had taken place this week. Picture the hollering human-rights activists, the emergency session at the United Nations, the promise of action against the perpetrators who had singled out non-Christians for execution.
Yet this is a hellish mirror image of what took place in the Westgate shopping mall in Nairobi. Islamic fundamentalists murdered scores of innocent shoppers for failing to name the mother of the Prophet Mohammed or recite from the Koran – sufficient proof that they were despised "kafirs" or unbelievers.
Radio presenter Saadia Ahmed said she saw people say something in Arabic "and the gunmen let them go. A colleague of mine said he was Muslim and they let him go as well." But she added: "I saw a lot of children and elderly people being shot dead. I don't understand why you would shoot a five-year-old child."
Roughly the same reason you would stroll down a street in Woolwich and behead a young squaddie wearing a Help for Heroes T-shirt – which is to say, no reason at all, unless blind ideological hatred counts as a reason.
H/T: Fjordman