Yes, it's happening here as well.
H/T: Teemu Asikainen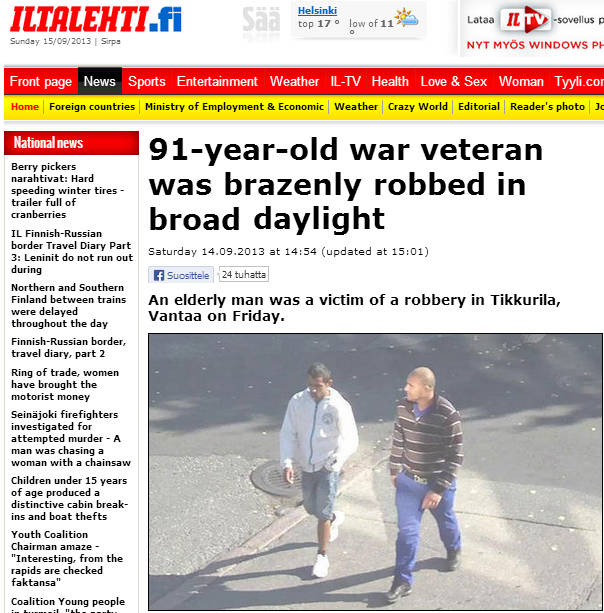 The robbers struck in broad daylight, at approximately 11:40 am. The victim, a 91-year-old war veteran, had moments earlier brought a fairly large sum of money to a bank branch office.
The two men had left to follow the old man, on Lummetie Rd. when the grabbed him. They were taken by force the victim's wallet, pushing him over and left the scene.
The victim received injuries that require a hospital visit.
Eastern Regional Police Department violent crime unit of the findings are seeking information on the picture of the men. Tipsters can inform the police by calling the number 071 873 6442 . IL