It's very likely that this man has been under surveillance by Shin Bet ever since the Burgas bus bombing in Bulgaria in 2012, where 5 Israelis and the bus driver were blown up by Hezbollah terrorists.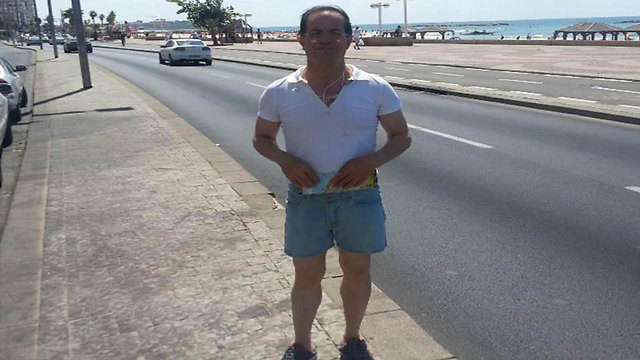 Shin Bet: Revolutionary Guards spy arrested in Tel Aviv
Secret service claims Iranian-born Belgian intelligence agent arrested on suspicion attempting to spy on Israeli and American facilities in Israel
Yoav Zitun
The Shin Bet has arrested a man it claims is an Iranian-born Belgian intelligence agent who is a member of Iran's Revolutionary Guards, on suspicion he attempted to spy on Israeli and American facilities in Israel.
The Shin Bet said that Ali Mansouri, 55, who entered Israel with a Belgian passport under the name Alex Mans, is suspected of photographing the US Embassy in Tel Aviv with the intention of monitoring activities at the site.
He was arrested at the Ben Gurion Airport and found carrying photos of the embassy. The Shin Bet is claiming that he was recruited by the Revolutionary Guards' special ops unit which carries out terrorist attacks around the world and was sent to Israel to set up front companies for covert Iranian operations. He was promised a fee of $ 1 million. .
Mansouri told Israeli investigators how he was recruited by Iranian intelligence. He made trips to Israel in July 2012 and January 2013. His third visit began on September 3 and ended upon his arrest on September 11.