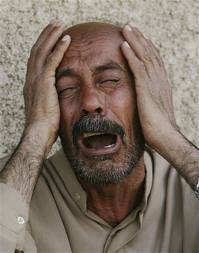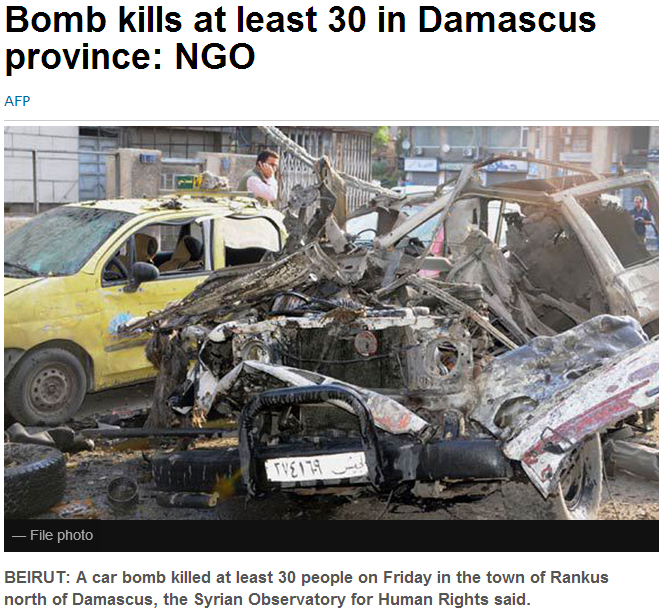 The Observatory said "tens" of people were injured in the blast, next to a mosque.
Rankus, which is some 30 kilometres (18 miles) north of Damascus, is a Sunni town that backs the Sunni- dominated opposition to the government of President Bashar al-Assad.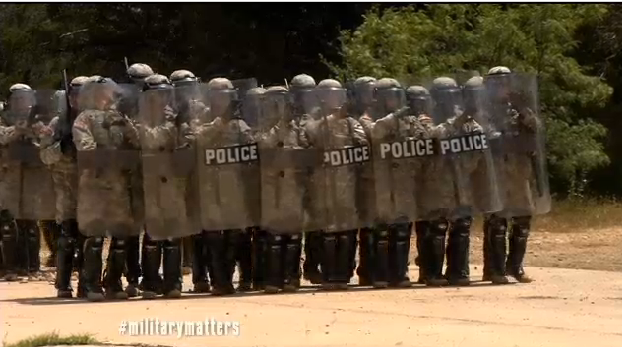 Egyptian policeman killed in Sinai, clashes in Alexandria
CAIRO | Fri Sep 27, 2013 10:12am EDT
(Reuters) – Unidentified gunmen shot dead an Egyptian policeman on Friday in the city of El-Arish in North Sinai, near the border with the Palestinian Gaza Strip and Israel, state television reported.
The policeman was shot in the head, security sources said.
Attacks on the army and police have intensified since the military overthrew Egypt's first Islamist president, Mohamed Mursi, on July 3 after mass protests against his rule.
Since then, more than 100 members of the security forces have been killed in Sinai.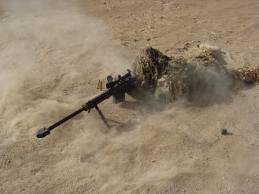 Egyptian Soldier Killed by Sniper in Sinai
EL-ARISH, Egypt September 28, 2013 (AP)
By ASHRAF SWEILAM Associated Press
A sniper shot and killed an Egyptian soldier standing guard on a rooftop on Saturday in the northern Sinai Peninsula, where the government faces an insurgency by Islamic hard-liners, security officials said.
Also Saturday, the head of Egypt's railways said train service has partially resumed after 45 days of stoppage following concerns of attacks on the tracks during the turmoil that gripped the country after the military overthrew President Mohammed Morsi.
Partial service resumed between the coastal city of Alexandria, a Nile Delta city and three major towns in the south, Hussein Zakaria said. State news agency MENA reported that service linking the capital to the rest of the country was not running.
Disruption of trains has denied hundreds of thousands of Egyptians cheap daily transportation, leaving many trapped in the capital with no access to their hometowns as prices of alternative private transport surge.
11 killed in Iraq violence: official
BAGHDAD: Violence that included attacks on security forces and their families killed 11 people in Iraq on Saturday, officials said.
In Tarmiyah, north of Baghdad, militants blew up four houses belonging to police and soldiers while people slept inside. Four people were killed, among them a soldier, and 15 wounded.
Southeast of the capital, a roadside bomb in a market killed one person and wounded eight, while a magnetic "sticky bomb" on a car killed an electricity ministry employee in Baghdad itself.
A roadside bomb also killed a civilian in Baiji, north of Baghdad, while
militants attacked a checkpoint near the town, leaving two gunmen and a soldier dead.
2 killed in attack by al-Qaeda in Yemen
Sanaa – Arab TodaySaturday, 28 September 2013 12:19 GMT
Two persons were killed including a soldier in an armed attack carried out by al-Qaeda group on a military barrier in Marib province in northeastern Yemen.
In statements on Saturday, a security source said that al-Qaeda militants launched an armed assault on the military barrier in Marib Friday night , killing the soldier and a civilian.
Al-Qaeda elements managed to flee the scene, the source added.
1 killed, 6 injured in Misrata shootout between thrill-seekers and security forces
By Ashraf Abdul-Wahab and Taher Zaroog.
The funeral today of Abdurrauf Al-Sahli in Misrata
Tripoli/Misrata, 27 September 2013:
Angry residents turned out en masse in Misrata to the funeral of a security official killed last night in a shootout following a standoff between hand-break stunt drivers and security forces in the city's Tripoli Street.
The man, named as Abdurrauf Al-Sahli, was shot in the head and died early this morning in hospital. Six other members of the Battalion No. 154, charged with Misrata's security, were injured and also had to be hospitalised.
The incident happened late last night after residents had complained about the noisy antics of motorised tearaways burning rubber on the city's Tripoli Street with hand-break turns. Members of the battalion  were sent to put an end to the behaviour of the thrill seeker but they then came under fire, although it is still not clear exactly who was responsible.
Bombers target police station in Gubba: 1 man killed
By Ashraf Abdul-Wahab.
The police headquarters and National Security offices in Gubba today
Tripoli, 27 September 2013:
One man was reported killed and two others injured when the police station in Gubba was damaged in a massive car bomb attack early this morning, around sunrise.
The dead man and the two injured – all said to be Egyptians – were in a house next door to the police headquarters.
The reasons for the attack are unclear. The complex also houses the National Security Directorate, the town's court, the prosecutor's offices and the local registration and licensing authorities.
5 civilians killed in Afghanistan bomb attacks
File photo shows Afghan officials and bystanders standing at the site of a roadside bomb blast in Ghazni province.
Five Afghan civilians have been killed and several others wounded in two separate roadside bomb attacks across Afghanistan, Press TV reports.
According to local officials, two civilians were killed in the southern Afghan province of Uruzgan after their minibus was struck by a roadside bomb on Saturday morning.
Earlier in the day, three civilians were killed and nine others, including women and children, wounded in a similar incident in the country's eastern province of Ghazni.
A senior police officer in the eastern province said the incident took place when the victims' vehicle ran over and detonated a roadside bomb in Deh Yak district of Ghazni.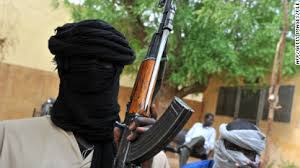 A Dangerous Time
September 28, 2013: So far this year the security forces have killed 140 Islamic terrorists and arrested another 49. Most of this action took place along the borders with Mali, Tunisia, and Libya.
Thousands of additional troops have been sent to the borders of these countries (plus Morocco), to prevent Islamic terrorists from moving in or out and to keep weapons smugglers out. This has led to an increase in smugglers being caught, although drugs and consumer goods are still the most common cargo.
There have been more weapons coming in from Mali and Libya. On the Morocco border the traffic is mainly fuel, which costs 4 times as much in Morocco because that country has to import all its fuel. The most aggressive and violent drug smugglers are coming out of Niger, where al Qaeda still runs the drug smuggling.
Four killed in suicide bomb attack in Timbuktu: Mali army
TIMBUKTU | Sat Sep 28, 2013 1:55pm EDT
(Reuters) – At least four people were killed and several wounded in a suicide car-bomb attack in Timbuktu on Saturday, the first since Mali's presidential election aimed at ending months of chaos following a Tuareg uprising that led to a military coup.
The attack also comes a few days after Tuareg separatists pulled out of a ceasefire agreement and peace process with the new Malian government.
Witnesses said the suicide bombers detonated their vehicle near the Malian army camp in Timbuktu, killing both occupants of the vehicle and two passerby.
"The city was shaken by a loud explosion followed by the crackling of machine-gun fire," Fatoumata Cisse, whose house is near the military camp said by telephone.
Philippines says rebel hostage standoff that killed more than 200 people is over
( Associated Press ) – A government trooper rests amidst the ruins at the site of a three-week standoff in Zamboanga city, southern Philippines, Saturday, Sept. 28, 2013. The deadly standoff between government troops and Muslim rebels who held nearly 200 people hostage ended with all of the captives safe, officials said Saturday. Defense Secretary Voltaire Gazmin said only a handful of Moro National Liberation Front rebels remained in hiding and were being hunted by troops in the coastal outskirts of Zamboanga city, adding authorities were trying to determine if rebel commander Habier Malik, who led the Sept. 9 siege, was dead.
By Associated Press, Published: September 28
MANILA, Philippines — A deadly three-week standoff between government troops and Muslim rebels who held nearly 200 people hostage in the southern Philippines has ended with all of the remaining captives safe, officials said Saturday.
Defense Secretary Voltaire Gazmin said only a handful of Moro National Liberation Front rebels remained in hiding and were being hunted by troops in the coastal outskirts of Zamboanga city. He said authorities were trying to determine whether rebel commander Habier Malik, who led the Sept. 9 siege, was dead. Gunshots briefly rang out and a fire erupted in a small area Saturday.