No doubt Italians are holding up signs directing them to the promised land of Sweden, where permanent residency is offered for all who make it there.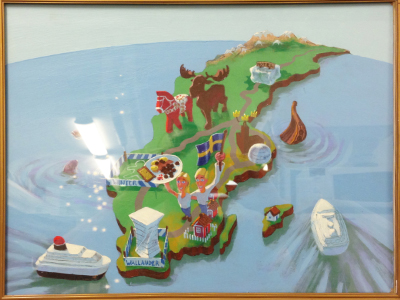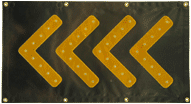 3,300 Syrians land in Italy over past month
Published: 13 Sep 2013 17:41 GMT+02:00 | Print version
Updated: 13 Sep 2013 17:41 GMT+02:00
Around 3,300 Syrians have arrived in Italy by boat over recent weeks, many fleeing troubled Egypt where they had first found a haven from war, the UN refugee agency said Friday.
UNHCR spokesman Adrian Edwards said that the bulk of the refugees were families, and arrived over the past 40 days, mostly in Sicily. Some 670 landed in the past week.
"The majority have come from Egypt," Edwards told reporters.
UNHCR estimates that 4,600 Syrians have arrived by sea in Italy since the beginning of the year, a massive increase on last year's total of 369.
"Fundamentally, the outflow is a symptom of the conflict inside Syria on the one hand and the strains on asylum in the surrounding region," Edwards said.
"In Egypt we have seen changes in the environment over the last month or so, including the tightened visa regulations, and that has resulted in some Syrians moving on elsewhere," he added.
UNHCR repeatedly has expressed fears for Syrian war exiles in crisis-hit Egypt since Islamist president Mohamed Morsi was ousted in July, amid arbitrary arrests of refugees and rising anti-Syrian rhetoric.
A vocal backer of Syria's opposition, Morsi had cut diplomatic ties with the regime of President Bashar al-Assad.
Morsi's opponents claimed that anti-Assad refugees were involved in violent pro-Morsi protests.