Like I keep saying, the OIC keeps spreading the myth of Islamofauxbia, all the while it denies the existence of real Islamic/Muslim antisemitism and the massacre/persecution of Christians throughout the Muslim world. Need I say anything more?
H/T: Holger Danske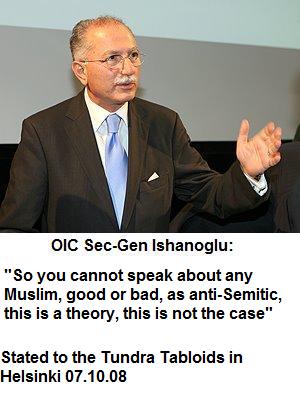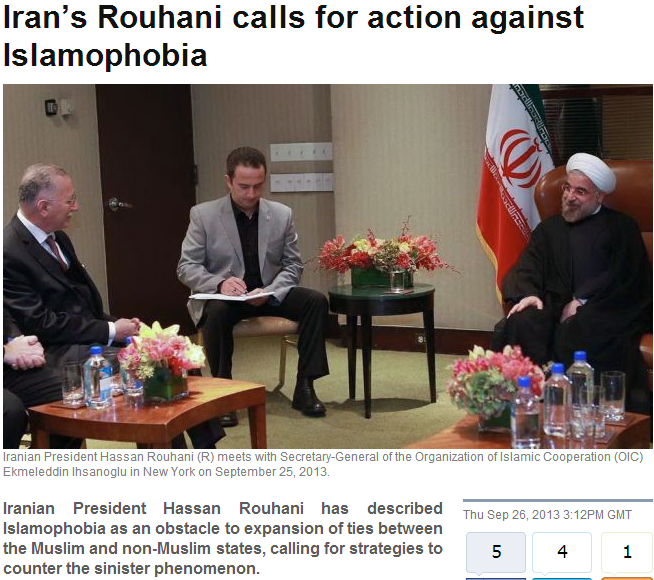 Rouhani made the remarks in a Wednesday meeting with Secretary-General of the Organization of Islamic Cooperation (OIC) Ekmeleddin Ihsanoglu on the sidelines of the 68th annual session of the UN General Assembly in New York.
"Islamophobia has created problems for relations between the Islamic world and other countries," Rouhani said.
The Iranian president underlined the significant role of the OIC in tightening the ranks of Muslim countries and defending Islamic thoughts in today's world.
The Iranian chief executive also expressed Tehran's readiness for the further expansion of bilateral ties with the OIC in various areas.