Norway, always keeping it classy………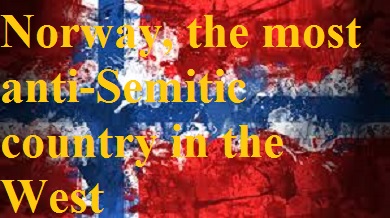 Though in recent elections, Norway's government has changed hands from a virulently anti-Israel coalition, to one that speaks about its more moderate approach to the Jewish state, it means very little presently (read = no change or influence), to its society steeped in antisemitism.
The Norwegian Church (Lutheran) continues its campaign of anti-Israel projects, with the latest being, an 'International Church Week for Peace in Palestine and Israel. The event is part of the World Week For Peace in Palestine Israel (WWFPPI), which means yet another attempt at demonizing the Jewish state in an international forum.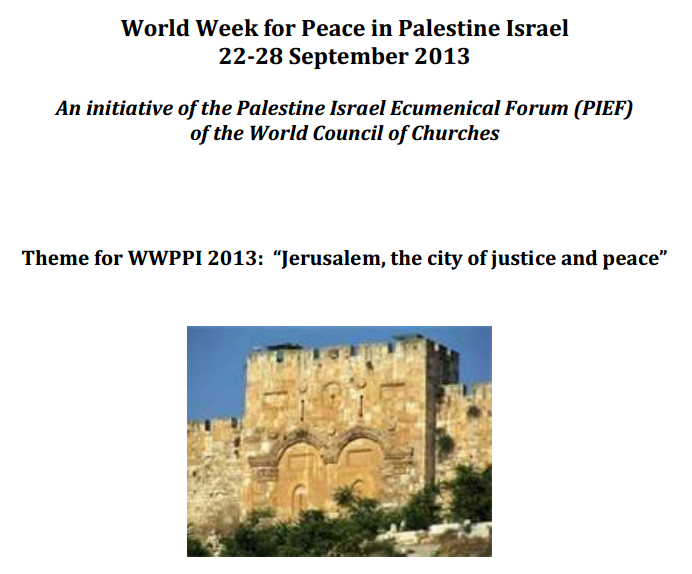 Cecilie Gamst Berg, a reader/commentator/tipster for the Tundra Tabloids has kindly translated a portion of an article by the pro-Israel Norwegian organization, MED ISRAEL FOR FRED (MIFF) (With Israel For Peace), a which reports on this week's event.
NOTE: Norway, Israel and the Jews blog has a full Google trans of the same article here.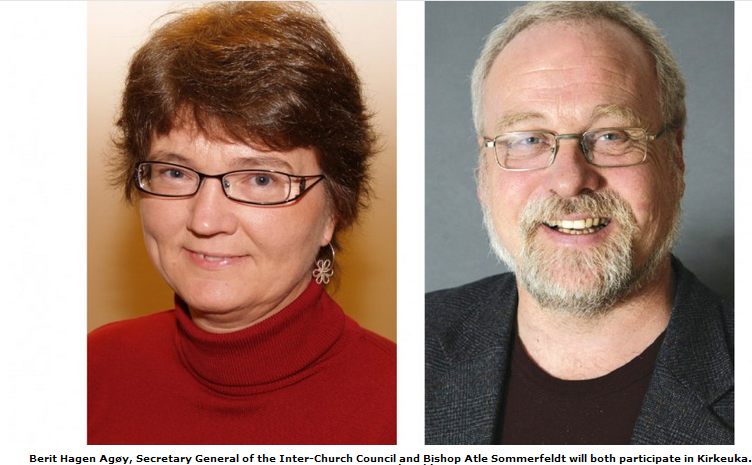 Church Week attacks Israel.
Get ready for another week of attacks on Israel. Sept. 22 to 28 The Norwegian Church and others are arranging "The International Church Week for Peace in Palestine and Israel". Read MIFF's analysis of the programme and its content

The Headline for This Year's Church Week is "Jerusalem: City of Justice and Peace".
Last year not a single Israeli was invited, while Palestinians participated in each meeting. This year there is one Israeli, Ruth Hiller from New Profile (the group has only 40 – 60 active members) on the far left. She's been working on getting Israeli youth to refuse military service.
The Bible is used against Israel in a series of attacks.
The liturgy doesn't mention Israel and the Jews with one word and neither does it mention the innumerable transgressions happening in the Arab world – Palestinians are painted as innocent victims.
Most of the Norwegians arranging Church weeks are gunning for some kind of boycott of Israel.
Palestinians' armed terror campaigns against Israel are not mentioned.
Hind Khoury, "former palestinian minister for Jerusalem" says in an interview from 2011: "Palestinians will hang on to their rights, no matter what" and says Christians all over the world should be concerned about the "injustice" Palestinians suffer. YouTube interview: Palestine society "pluralistic and very tolerant".
Eilert Rostrup says it's a Christian duty to put a stop to the existing evil, to liberate both the transgressor (Israel) and its victims. Berit Hagen Agøy sermon: "Peace in the Middle East". I 2010 she said to [Christian paper] Vårt Land that it is  "naturally" more important that the refugees of 1948 and their descendants are allowed to return, than that Jews remain a majority in Israel. 
Bishop Atle Sommerfeldt, former general secretary of  Kirkens Nødhjelp, fights for Palestinians' "right to return".
"Justice Film Evening" Shows three anti-Israeli films September 25
26. september Quaker seminar, promoting boycott.
Here's some advice for Norwegian Church leaders when planning 'peace forums' for issues concerning the Palestinian's war against Israel: