Mastermind and genius revealed.
Hollande's picture captures perfectly the mindset of a socialist.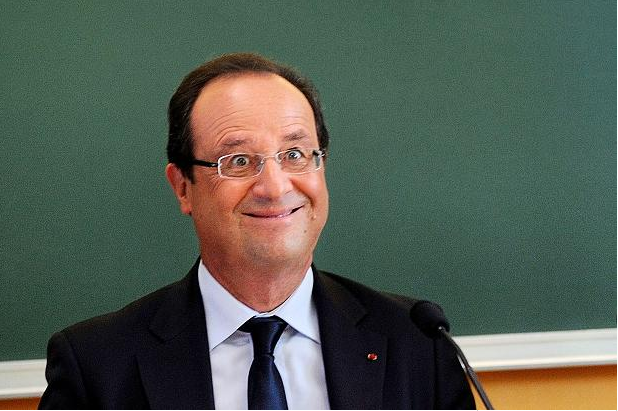 NOTE: Remember, this is the genius who thinks taxing the wealthy at 75% of their earnings….is a great idea.
Hollande 'village idiot' photo sparks censorship row after image is withdrawn
President Hollande found himself at the centre of an embarassing debate yesterday after Agence France Presse (AFP), the French press agency, withdrew a photograph that left him looking like a village idiot.
Critics accused the agency, which depends largely on the French state for its financial equilibrium, of self-censorship in an attempt to avoid ruffling Mr Hollande's feathers.