Just because what Brievik did was evil, doesn't make whatever takes place on the island good.
A picture was just sent to me of the AUF Camp of this summer, with Prime Minister Stoltenberg in the middle.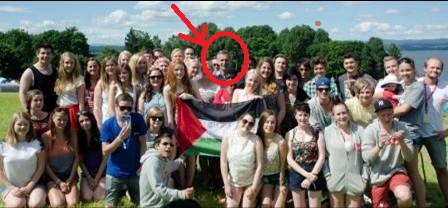 One should be clear the explanation of this picture. Breivik was in fact a criminal and in an other  league altogether. Yet, we should not diminish the fact that Utoya was an Israel-hate promotion camp for the AUF, the youth organization of the Norwegian Labor Party.
Children from 14 years old were incited against Israel.
This has been extensively reported in the media. The parents who send their children to this year's camp knew that they were sending their kids to a hate camp. By coming there, Stoltenberg not only condones it in silence, but supports those who incite against Israel.