You had to know that this was coming.
Facing down facts presented by Israeli students more than likely led him to admit the bias exists, afterwards the long arm of Muslim pressure reached out and slapped his mind back to the official narrative.
NOTE: I was thinking about posting Ban Ki-Moon's statement about UN bias towards the Jewish state of Israel whe I first came across it, but I figured at the time that he'll back track, and that will become the news story. I was right.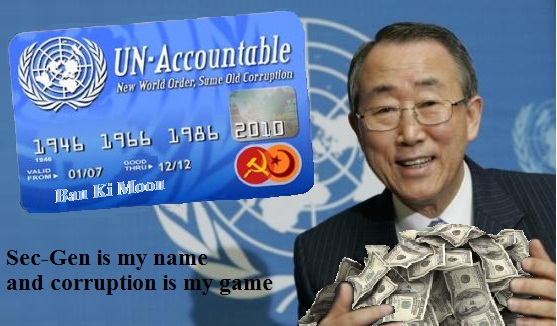 Ban simply said, "I don't think there is discrimination against Israel at the United Nations."
He continued, "The Israeli government maybe raised this issue that there's some bias against Israel, but Israel is one of the 193 member states. Thus, Israel should have equal rights and opportunities without having any bias, any discrimination. That's a fundamental principle of the United Nations charter. And thus, Israel should be fully given such rights."
In Jerusalem last week, the secretary- general reportedly admitted to students that there is bias against Israel in the UN.
"Unfortunately because of the conflict, Israel has been weighed down by criticism and suffered from bias – sometimes even discrimination," Ban said at the time, according to several media sources.
On Monday in New York, Ban retracted these comments, and emphasized that "incitement against any group of people, any religion or tradition… is unacceptable."