The absurdity now crossing racial lines.
But Paul Crolla, owner of The Gold Sea takeaway, defended his decision to put a price on the branded sachets which he said attracted a premium price. He also denied there was any discriminatory thinking behind the charge. 'Salt and sauce [brown sauce] goes with fish and chips, anything extra should be paid for,' he insisted.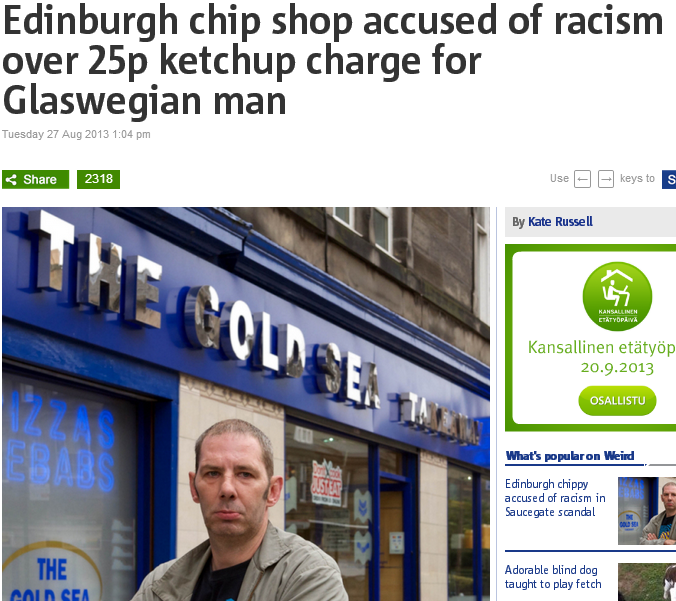 A Glaswegian has accused a fish and chip shop in Edinburgh of 'racism' after making him pay for a sachet of ketchup.
Tony Winters has kicked up a stink about the 25p charge at The Gold Sea in Ferry Road as he says the brown sauce favoured by people who live in Edinburgh is given away for free.
H/T: Aeneas