No David, helping al-Qaida reach its goals in Syria, is not such a good idea.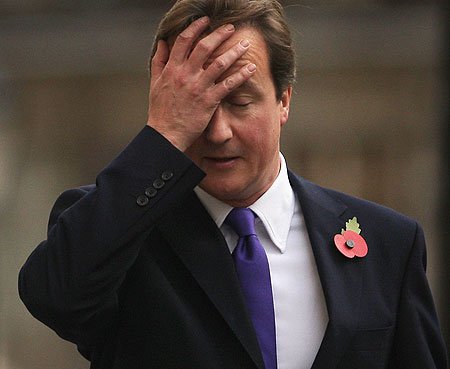 UK Prime Minister Cameron loses Syria war vote
By RAPHAEL SATTER and GREGORY KATZ
Associated Press
LONDON (AP) — British Prime Minister David Cameron lost a vote endorsing military action against Syria by 13 votes Thursday, a stunning defeat that will almost guarantee that Britain plays no direct role in any U.S. attack on Bashar Assad's government.
A grim-faced Cameron conceded after the vote that "the British Parliament, reflecting the views of the British people, does not want to see British military action."
The prime minister said that while he still believed in a "tough response" to the alleged use of chemical weapons by Assad's regime, he would respect the will of Parliament.
Responding to the vote, the White House said that a decision on a possible military strike against Syria will be guided by America's best interests, suggesting the U.S. may act alone if other nations won't help.
The defeat was as dramatic as it was unexpected. At the start of the week, Cameron had seemed poised to join Washington in possible military action against Assad. The suspected chemical weapons attacks took place Aug. 21 in suburbs east and west of Damascus. The humanitarian group Doctors Without Borders has said the strikes killed 355 people.