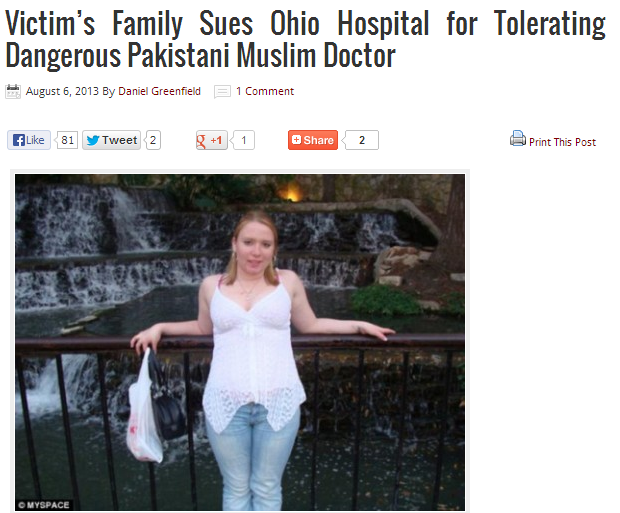 There's a basic problem with outsourcing medical help to the Third World. Just ask the UK's NHS about that. Or the family of Deanna Ballman.
The family of an expectant mother, who authorities said was raped and killed by an ex-Ohio doctor, has filed a $40 million lawsuit against the physician, the hospital where he worked, and the online ad service Craigslist.
The lawsuit, filed Monday in Delaware County court by the family of Deanna Ballman, blames former doctor Ali Salim for killing Ballman by injecting her with heroin after she answered a Craigslist ad he placed for cleaning services.
The lawsuit alleges that Salim used syringes he took from Knox Community Hospital, and said Craiglist should have known Salim was dangerous because other women who previously answered his ads had reported problems.
Dr. Ali Salim is charged with murdering Deanna Ballman after she responded to a Craigslist ad. The Doctor allegedly injected the expecting mother with a lethal dose of heroin killing her and her unborn baby and later doing 'inhumane' things to her corpse.