One of them was the mustard (Sayful Islam) who slapped Tommy Robinson while he was driving while being interviewed.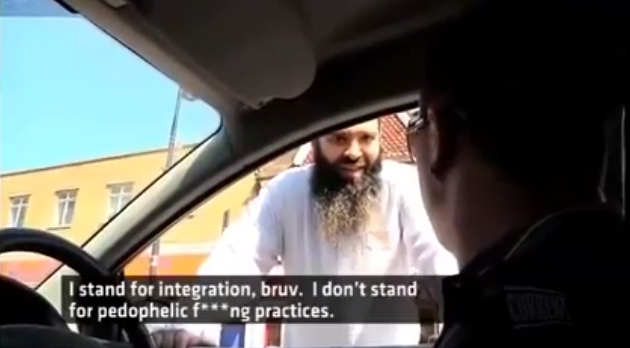 Five charged with violent disorder
London24.com: Sarah Shaffi Wednesday, July 31, 2013
9:29 PM
Five people have been charged with violent disorder and affray after an incident in Paddington.
The group are all charged with both offences relating to an incident in Edgware Road on May 10.
They are Mirza Tariq Ali, 38, of Major Draper Street, London; Mohammed Ishtiaq Alamgir, also known as Sayful Islam, 34, of Kenilworth Road, Luton; Mohan Uddin, 35, of Trinity Road, Luton; Kamran Khan, 28, of Charlwood Road, Luton; and Jordan Horner, 19, of Radbourne Crescent, London.
All five are due to appear on bail at Westminster Magistrates' Court on August 8.