Islamic winter in full bloom there.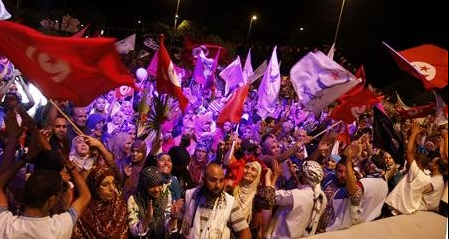 Thousands rally to support embattled Tunisia government
By Tarek Amara and Erika Solomon
TUNIS (Reuters) – Tens of thousands of Tunisians came out in a show of force for the country's Islamist-led government on Saturday, in one of the largest demonstrations since the 2011 revolution.
Supporters of the ruling Ennahda party crowded into Kasbah Square next to the prime minister's office in the capital, Tunis. Ennahda officials said more than 150,000 attended. Fireworks flashed overhead and red Tunisian flags fluttered over a sea of demonstrators.
"No to coups, yes to elections," the crowd shouted, in a reference to the army-backed ouster of Egypt's elected Islamist president last month.