Telling the truth no matter how painful to the ears of those who disagree, is still the truth, even if it's shuttered away under lock and key.
I only take issue with Dawkin's statement "they did great things in the middle ages". Many of the scientific achievements in the ME were done at the hands of non-Muslims living there.
Islam's much-vaunted "golden age" was in reality the twilight of the conquered pre-Islamic cultures, an echo of times passed. The brief cultural blossoming during the first centuries of Islamic rule owed its existence almost entirely to the pre-Islamic heritage in a region that was still, for a while, majority non-Muslim.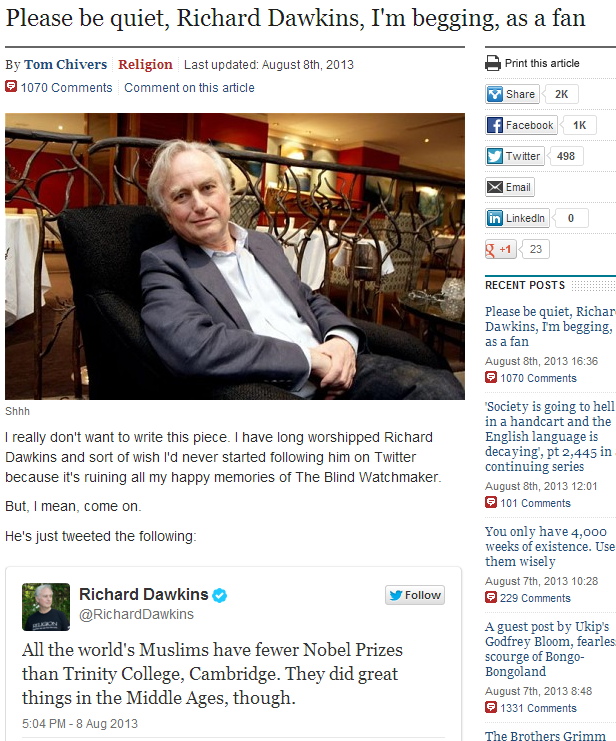 More here.