A case of "he said/she said".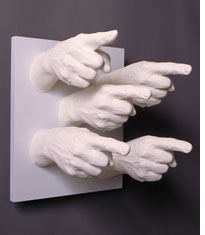 You simply can't believe any of the news reports without concrete verification, here's yet another case in point, hence the logic that we can't afford siding with islamonazi terrorists waging war upon an fascist regime. They're two sides of the same terrorist coin.
The attack that killed over 200 people in the Damascus suburbs could be an accident caused by a riot control agent, and those responsible may be a faction of the Free Syrian Army (FSA) and not the Assad regime, according to a chemical weapons specialist.

Syrian opposition activists claim that rockets with toxic agents were launched towards the suburbs of the Ghouta region at 3am killing more than 570 people, mostly women and children. Horrific footage of people being treated in makeshift hospitals and many children suffocating, having convulsions or laying immobile emerged on social media.
Maher Assad's 4th Armored Division of Syrian Army launched nerve gas shells that killed 1,000-plus last Wednesday from base west of Damascus, report says
NOTE: Brian of London adds: 
This is going to get messy. It is hugely unnerving on this side of the border that they're desperate to be using these things. It really is not beyond them to send one of these things at us here in Israel.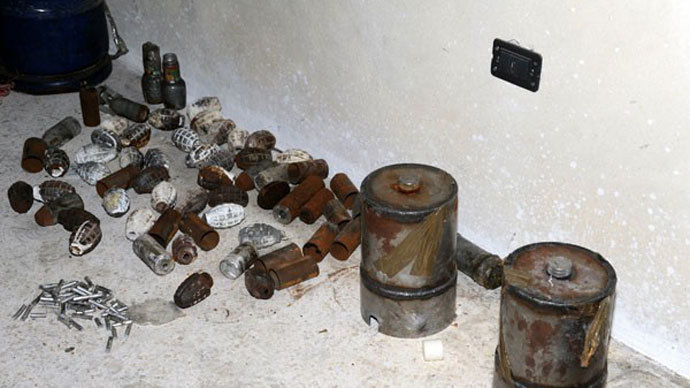 Syrian troops find chemical agents in tunnels used by rebels: state TV
By Oliver Holmes
BEIRUT (Reuters) – Syrian state television said soldiers found chemical materials on Saturday in tunnels that had been used by rebels, rejecting blame for a nerve gas attack that killed hundreds this week and heightened Western calls for foreign intervention.
The United States said it was realigning naval forces in the Mediterranean to give President Barack Obama the option for an armed strike on Syria and a senior U.N. official arrived in Damascus to seek access for inspectors to the gas attack site.
Syrian opposition accounts that between 500 and well over 1,000 civilians were killed by gas in munitions fired by pro-government forces, and video footage of victims' bodies, have stoked demands abroad for a robust, U.S.-led response after 2-1/2 years of international inaction on Syria's conflict.
In an attempt to strengthen the government's denials of responsibility for the chemical assault in Damascus's embattled suburbs, Syrian TV said soldiers came across chemical agents in rebel tunnels during an advance into the Jobar district.
"Army heroes are entering the tunnels of the terrorists and saw chemical agents," it quoted a "news source" as saying. "In some cases, soldiers are suffocating while entering Jobar. Ambulances came to rescue the people suffocating."
Soldiers discovered a cache of gas masks and imported pills used to ward off exposure to chemical attacks, it said, promising to air footage of "material and drums" later. The report could not be independently confirmed.