When taking the word of blood thirty murdering savages proves to be an unbearable task.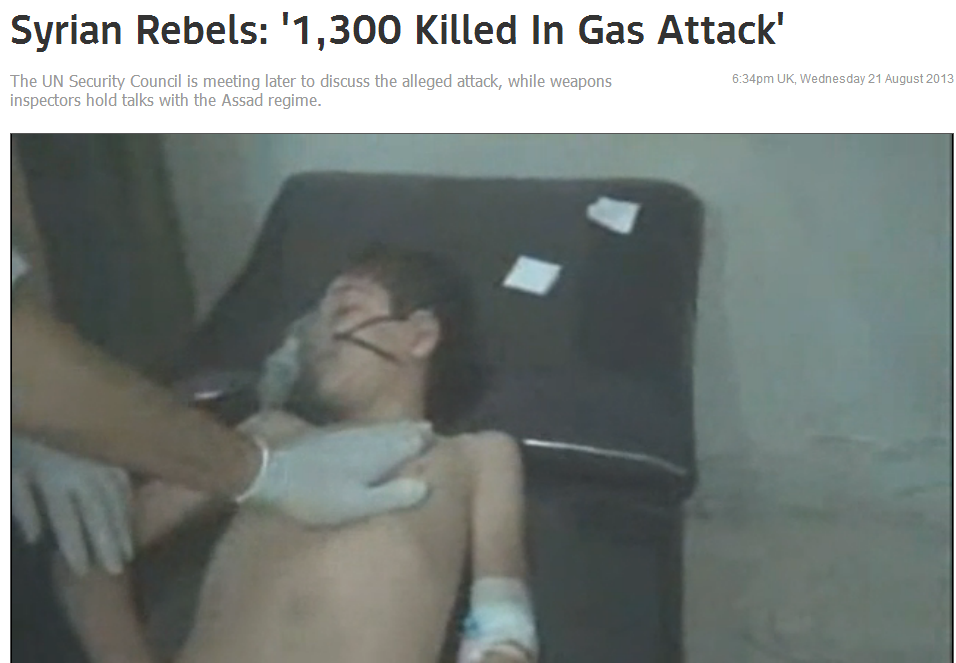 More than 1,300 people have been killed in a chemical weapons attack near Damascus, according to Syria's main opposition group.
The National Coalition claims toxic gas was used by President Bashar al Assad's forces during a bombardment of rebel-held areas outside the Syrian capital.
It described the attack as a "coup de grace that kills all hopes for a political solution in Syria".
The government said the claims were "totally false" and the international news organisations reporting them were "implicated in the shedding of Syrian blood and support terrorism".