It would appear to be so.
H/T: Fjordman
Having gained the upper hand in the military conflict in recent months, Assad does not need gas. He did not use it not because he is necessarily horrified at the thought of its effects but because its use makes no sense. In view of his string of recent battlefield successes, using gas would have been strategically unnecessary, tactically irrelevant, and politically suicidal. The Allawite-officered army is doing quite nicely with their conventional arsenal. In a conflict that has killed tens of thousands by small arms and artillery fire, a barrage of sarin causing a few hundred civilian deaths would not have been a rational option.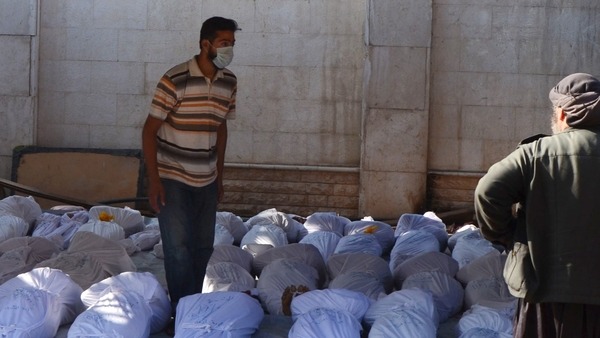 Syria: A Classic False Flag Atrocity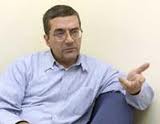 Whenever there is a widely publicized atrocity in a country gripped by civil war, followed by an orgy of the pornography of compassion, it is sensible to ask cui bono and to examine all evidence in minute detail. When an incident is immediately used as grist for the interventionist mill, it is reasonable to assume that we are dealing with a false flag operation, just like the February 1994 Markale market explosion in Sarajevo —which a secret UN report blamed on the Muslim side—or else with an outright lie, like the 1990 false testimony of "nurse" Nayirah about Iraqi soldiers taking dozens of Kuwaiti babies out of incubators and leaving them to die. The Račak "massacre" that preceded the U.S.-led NATO aggression against Serbia in 1999—staged by the KLA and William Walker for the benefit of the Clinton-Albright war machine—is another prime example of the genre.
The incident at Ghouta, a suburb just outside Damascus, was not a lie—that many people have died is beyond dispute—but there is plenty of evidence, circumstantial as well as factual, that it was staged by the rebels in order to provoke Western military intervention. The timing is the first clue. A team of UN inspectors arrived in Damascus on August 18 to investigate earlier claims of gas attacks. On August 21 the rebels announced that government forces had used poison gas to kill hundreds of civilians earlier that morning, and released a series of gruesome videos to support the claim.
Like Bashar al-Assad or hate him, he is not an idiot. Even if the use of poison gas at Ghouta had made military sense—which decidedly it did not—he would have told his commanders not to even think of using it with the team of experts on chemical weapons encamped only a few miles away. Letting them do it three days after the UN team's arrival would have been outright insane.
– See more: