Her sister-in-law was savagely attacked as well.
Face facts, while some non-Islamic cultures may indulge in honor related violence (I have yet to see solid clear cut examples) the overwhelming amount of honor related murders have been committed by Muslims. Anyone offering a dissenting view, the comments to this post are open for your input.
H/T: Islam Exposed (the truth about Islam)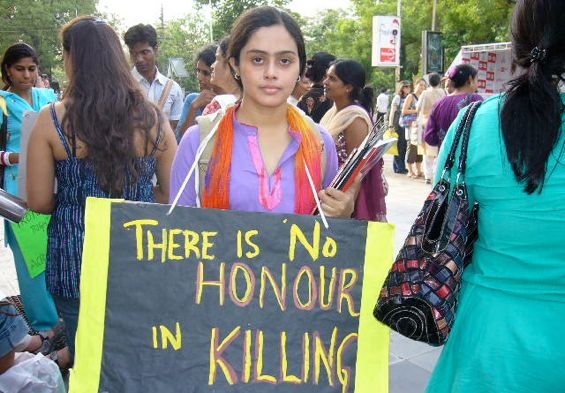 'Honour': Woman beaten to death by father-in-law, her brother
JOHARABAD: 
A married woman, who reportedly eloped on the eve of Eid but returned later the other day, was beaten to death on Monday allegedly by her brother. Her father-in-law also joined him in the beating.
City police said they also hit her sister-in-law, Shazia Bibi,* for allegedly helping her elope. Shazia was taken to the district headquarters hospital, where she was reported to be in critical condition.
Police said Shahida Bibi*, a resident of Azeem Colony and a mother of three, went missing a day before Eid. Some neighbours told her in-laws that they had seen her with a man from the neighbourhood. Police said she returned the next day and said she had gone to visit a cousin.
On Monday, police said, her brother visited her house and said that he had established that she had not visited her cousin that night. He said some one had informed her father-in-law that she had gone with a man. At this, police said, he started beating her. Her father-in-law joined him in the beating.
They then hit her with a brick on the head several times. When her sister-in-law tried to save her, they said, her father-in-law hit her as well. They accused her of "helping her spend a night outside the house without informing her family".
Shahida Bibi died on the spot. Her sister-in-law was taken to the DHQ hospital, where she was reported to be in critical condition. Doctors treating her said that she had severe head injuries.