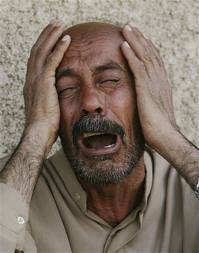 BAGHDAD August 27, 2013 (AP)
A coordinated wave of bombings tore through Shiite Muslim areas in and around the Iraqi capital early Wednesday, killing at least 58 and wounding many more, officials said. The blasts, which came in quick succession, targeted residents out shopping and on their way to work.

The attacks are the latest in a relentless wave of killing that has left thousands dead since April, marking the country's worst spate of bloodshed since 2008. They raise fears that Iraq is hurtling back toward the brink of a civil war fueled by ethnic and sectarian differences.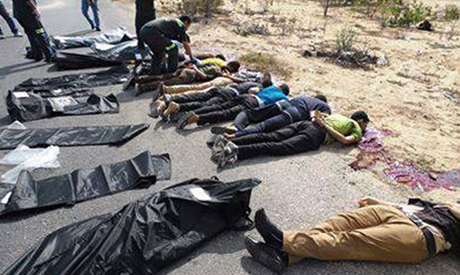 The number of police killed since the start of a crackdown on supporters of former president Mohamed Morsi on 14 August has risen to 106, the Ministry of Interior stated on Tuesday.

The death toll includes 27 police officers, 30 low ranking officers and 48 conscripts.

The ministry said police injuries in the same period are 915, including 300 police officers, 222 low ranking officers and 393 conscripts.

The police crackdown on pro-Morsi sit-ins in Cairo's Rabaa Al-Adawiya and Giza's Nahda Square, and subsequent clashes have resulted in more than 1000 deaths.
KABUL, AFGHANISTANAfghan officials say insurgents have shot and killed 12 civilians, including six aid workers working on government projects, in two separate incidents.

Jamel Danish, media adviser for the Ministry of Rural Rehabilitation, says the bodies of six people were found on Tuesday in the Gulran district of western Herat province.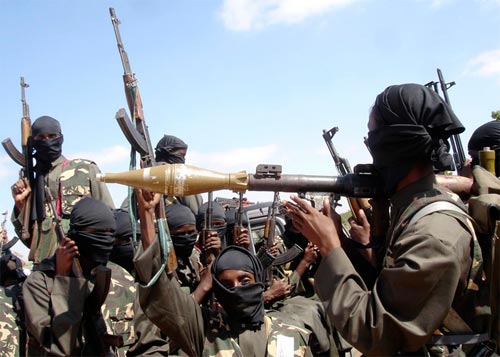 Two attacks by suspected Boko Haram insurgents have killed 24 people in Nigeria's northeast in the latest violence believed to be in revenge against vigilantes, residents and officials said Tuesday.

A survivor and a hospital source spoke of 18 people killed in the town of Bama on Sunday. A resident and a military source said six people were killed in Damasak on Monday.

The two locations are in Borno state, but are some 200 kilometres (124 miles) apart.
BAGHDAD: Attacks on Monday killed 11 people in Iraq, officials said, including six who were snatched from their homes and shot dead, the latest in spiralling violence.

Authorities have carried out wide-ranging operations against militant groups in recent weeks in a bid to combat the unrest, but analysts and diplomats say the government has not resolved the underlying causes of the violence. The surge in unrest has spurred concerns of a revival of the all-out sectarian bloodshed that left tens of thousands dead in 2006 and 2007.