The very same Islamonazi organization that the Simon Wiesenthal Center asked the Obama regime to deem as a hate group.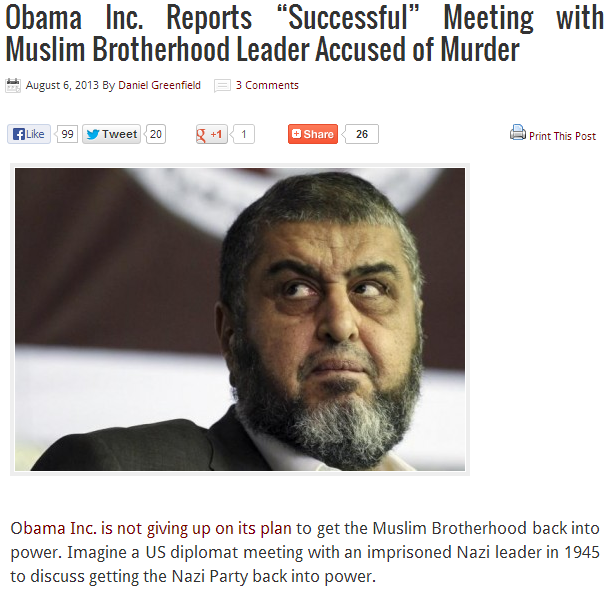 The second-most senior U.S. diplomat has met with the imprisoned deputy leader of the Muslim Brotherhood, according to a senior official, a sign that the United States is ramping up its attempts to mediate Egypt's political crisis.
U.S. Deputy Secretary of State Bill Burns traveled late Sunday night to the notorious Tora Prison, a jail in the middle of Cairo that has housed some of Egypt's most famous prisoners, to meet with Khairat el-Shater, the official said.
The meeting, which took place in the same prison where former President Hosni Mubarak is serving out a life sentence, lasted 90 minutes and, while there were no breakthroughs, it was "productive," according to the senior official.