Because well, totalitarians know fellow totalitarians when they see them.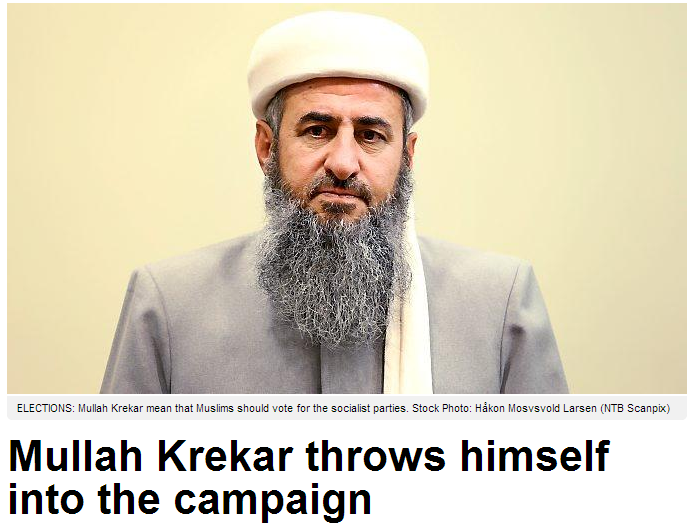 "In Norway it would be appropriate to vote for AP, SV and Red. Muslims in Norway is not sufficiently large or common that they are able to be a party or have a common requirement for politicians. We see that Stoltenberg was not as a result of Bondevik blind Bush. "
So writes Krekar to Norwegian Muslims in a letter he sent from prison, as ABC Nyheter has been given access to.
– No parties safeguard Muslim interests
The letter takes Krekar argued that there are some areas that currently can attend Muslim collective interest in Norway, but he expands on this further.
This is what politicians Krekars choice letter
Yet he points out that the leftist parties are closest Muslim stance, and encourage to vote accordingly.
– Are there any politicians from minority groups that marks a particularly positive in your eyes?
– I do not want to favor minority politicians over others, regardless of whether they have a Muslim background or not, answer Krekar.
Although Krekar deprived of voting rights, according to him.