I like her better covered in egg and on the run, instead of standing there flapping her lying yap before parliament.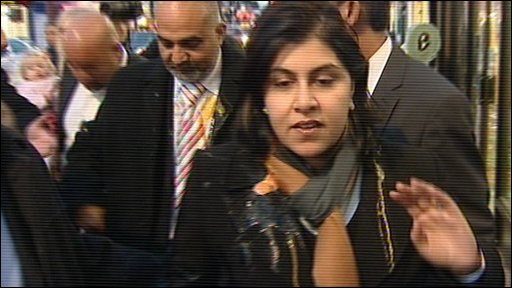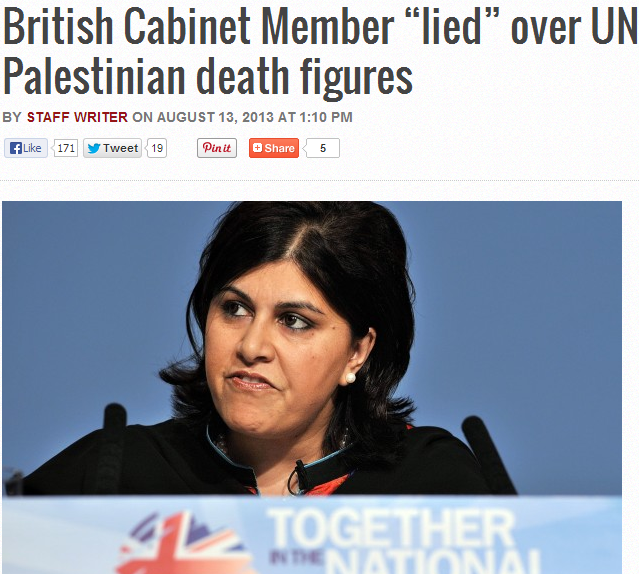 Senior Minister of State for the Foreign and Commonwealth Office Baroness Sayeeda Warsi stands accused of misleading the House of Lords and the public following the incorrect citation of the number of Palestinians killed by Israelis since January 2012.
The question, posited by the contentious former Liberal Democrat Baroness Jenny Tonge, asks, "what assessment [the government] have made of the number of non-violent protestors killed and injured by (1) live fire, (2) rubber bullets, and (3) other weapons, in Palestine since 2002." The answer, given by Baroness Warsi via written question, states:
"We have made no assessment of the number of non-violent protestors killed or injured in the Occupied Palestinian Territories since 2002. According to the website of the UN Office for the Coordination of Humanitarian Affairs, 3,643 Palestinian civilians have been killed by Israelis since 1 January 2012 in incidents directly related to the Israeli/Palestinian conflict in the West Bank and Gaza strip."
But the figures are astronomically incorrect, as the UN Office for the Co-ordination of Humanitarian Affairs (OCHA) states clearly in its report from June 2013, that the actual figure of Palestinians killed by Israelis in 2012 was just 262. 13 have been killed so far in 2013. B'Tselem, the Israeli Information Center for Human Rights in the Occupied Territories states that 518 Palestinians were killed between January 2009 and June 2013, again dwarfed by the figure cited by Baroness Warsi.