This is just a continuing saga with more blood flowing for the cameras.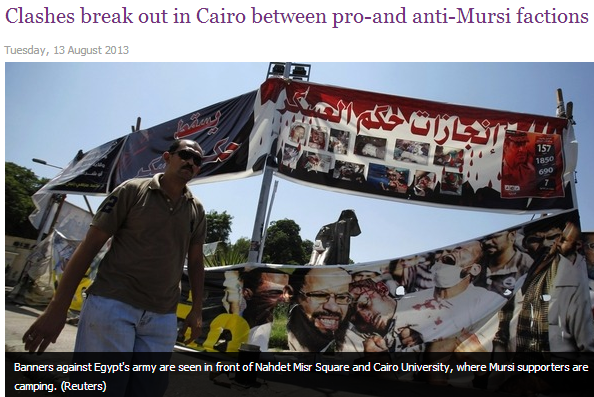 Clashes broke out in central Cairo on Tuesday when supporters of ousted President Mohammad Mursi came under attack as they marched to the Interior Ministry, a Reuters reporter said.
Supporters of the new military-installed government hurled stones at the marchers and threw bottles at them from balconies. Police then fired tear gas at the pro-Mursi protesters.
A few thousand pro-Mursi protesters were taking part in the march when the trouble erupted. Local residents taunted them, calling them terrorists and saying they were not welcome. They then began throwing stones at them.
The Mursi supporters responded by also hurling rocks.
Women and children marchers fled the scene in panic. Two men wielding machetes were seen chasing marchers.